Tom Hiddleston Added To Jim Jarmusch's Vampire Move 'Only Lovers Left Alive'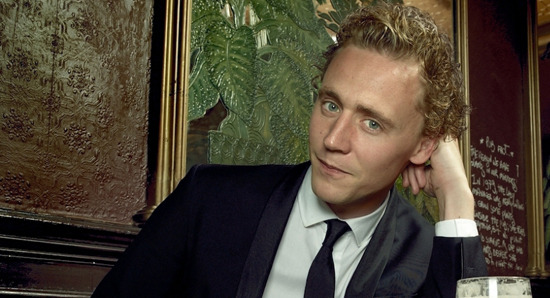 Briefly: It's been quite a while since we heard anything new about the next film from Jim Jarmusch. All we've known is that the indie icon would soon be making a vampire movie with Tilda Swinton, Michael Fassbender and Mia Wasikowska as the vampires, and John Hurt playing another role.
Now the film has a name: Only Lovers Left Alive. Sadly, it seems like Michael Fassbender is out of the cast, but Tom Hiddleston (War Horse, Thor) has stepped into the lead instead, and that ain't bad.
THR reports that the rest of the previously announced cast is still the same. The film is described as "an unusual love story between two vampires who have been in love for centuries."
The film is a relatively small-budget affair (as are most of Jarmusch's films) and will shoot in Germany later this year. We don't know why Fassbender dropped out, but scheduling could have been a scheduling issue with Steve McQueen's Twelve Years a Slave, or for his promo schedule for Ridley Scott's Prometheus. Tom Hiddleston will have to do his promo duties for The Avengers, but after that he's clear to be fitted for prosthetic fangs for the Jarmusch film.