(Re)Watch The First Seven Minutes Of Nicolas Winding Refn's 'Drive'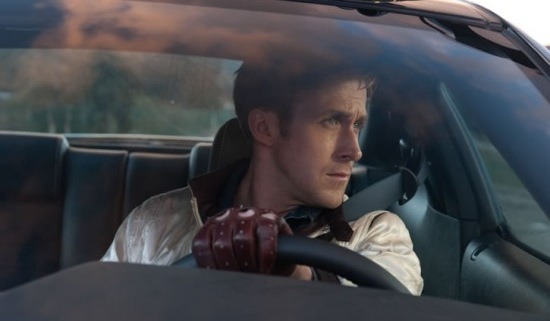 We may receive a commission on purchases made from links.
We've made no secret about our love for Nicolas Winding Refn's beautifully moody thriller Drive, and we know that many of our readers fell for it as well. So for a lot of you, the following clip of the first seven minutes of the film won't really be a "first look" so much as a little reminder of what made the movie so special, in case you're still trying to make up your mind about whether or not you want to buy the Blu-ray / DVD / digital copy when it goes on sale this week.
For the rest of you, Drive stars Ryan Gosling as a movie stunt driver who mans getaway vehicles by night. When he falls for a married neighbor (Carey Mulligan), he gets pulled into a heist with her ex-con husband (Oscar Isaac) that spins out of his control.
This clip doesn't get into the meat of the plot, but it does offer up a nice taste of Drive's considerable charms, including Gosling's withdrawn lead performance, Bryan Cranston's turn as Gosling's accomplice, the seedy Los Angeles setting, the '80s-inflected soundtrack, and the delectably tense vibe. Oh, and of course, some actual stunt driving. Watch it or rewatch the opening scene after the jump.
[via Coming Soon]
You don't get to see them here, but Drive also stars Christina Hendricks, Ron Perlman, and Albert Brooks in what many believed to be an Oscar-worthy supporting role.
The Blu-ray includes four featurettes — "I Drive," "Under the Hood," "Driver and Irene," and "Cut to the Chase" — plus an interview with Refn titled "Drive Without a Driver." Head over to Amazon to pick up the Blu-ray, DVD, and/or digital copy, with prices ranging from $3.99 for an online rental to $19.99 for the Blu-ray.
Ryan Gosling stars as a Hollywood stunt driver for movies by day and moonlights as a wheelman for criminals by night. Though a loner by nature, "Driver" can't help falling in love with his beautiful neighbor Irene (Carey Mulligan), a young mother dragged into a dangerous underworld by the return of her ex-convict husband. After a heist goes wrong, Driver finds himself driving defense for the girl he loves, tailgated by a syndicate of deadly serious criminals (Albert Brooks and Ron Perlman). Soon he realizes the gangsters are after more than the bag of cash and is forced to shift gears and go on the offense.