Matthew Vaughn Signed To Direct 'X-Men: First Class' Sequel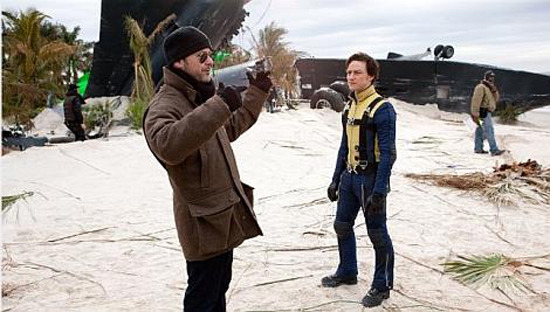 Fox did very well with two franchise prequels/reboots last year: Rise of the Planet of the Apes and X-Men: First Class. We know that the studio is actively moving forward with another Apes film, and last November we learned that Simon Kinberg had been hired to write the movie that will follow First Class.
The actors involved in the X-Men film are all likely to return, thanks to multiple-picture deals, but we didn't know about director/co-writer Matthew Vaughn and producer Bryan Singer. The latter seemed like a lock, given that he has been involved with Fox's X-Men film series from the beginning, and we've known that Fox was talking with Vaughn. Now we've got a report that says Singer and Vaughn have both signed deals to make the First Class sequel.
Deadline has the news about Vaughn in a larger piece about Fox's plans for 2012.
Fox has just closed a deal with Matthew Vaughn to come back and direct the sequel to X-Men: First Class, with Simon Kinberg writing the script and Bryan Singer back as producer.
We still don't know what story the sequel will tell, but there are hopes that Kinberg's script will flesh out one idea spoken by Vaughn last year:
I thought it would be fun to open with the Kennedy assassination, and we reveal that the magic bullet was controlled by Magneto. That would explain the physics of it, and we see that he's pissed off because Kennedy took all the credit for saving the world and mutants weren't even mentioned.
In related news: sorry, Kick-Ass fans, but this means that Vaughn is even less likely to make that sequel.
For what it's worth, while Chronicle director Josh Trank recently said that he was as surprised as anyone to read that Fox is thinking of him to direct the Fantastic Four reboot, Deadline again mentions the studio's interest. Whether that is just repeating old reporting, or something that comes from current conversations, is unknown.