Superhero Bits: The Dark Knight Rises, The Avengers, Iron Man 3, Amazing Spider-Man, Shazam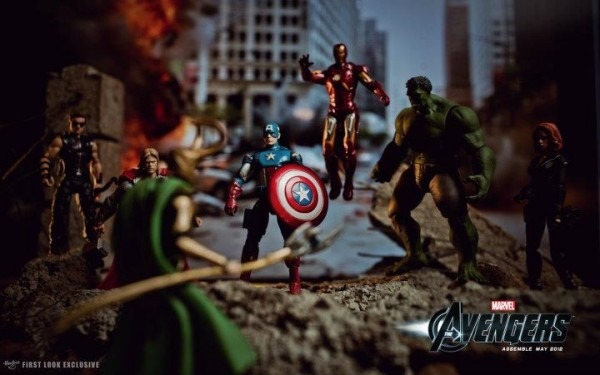 After 10 days of independent cinema stifled our love of superhero movie news, Superhero Bits is finally back and it's filled news from today as well as some of the bigger stories from the past week. So, for example, want to see photos of high end Dark Knight Rises merchandise? Is there still a chance a Shazam movie might take place? Has The Lizard from The Amazing Spider-Man once again been revealed? When might we see a Nick Fury movie? Which three characters might have massive cameos in The Dark Knight Rises, The Avengers and Iron Man 3 respectively? What's the link between SOPA and The Dark Knight Rises? Read about all this and more in the return of Superhero Bits!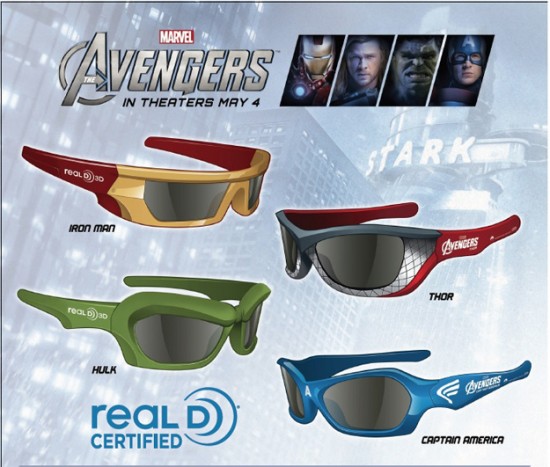 Select theaters, possibly only outside the US, will have these 3D glasses available when The Avengers opens in May. Thanks to Bad Taste (via Superhero Hype).
Speaking of The Avengers, there will be a Twitter chat Tuesday with Joss Whedon and a few cast members, culminating in 10 seconds of the 30 second trailer for the film that will play during the Super Bowl. Yes, The Avengers will have a Super Bowl commercial. Read more about the Twitter chat at Superhero Hype.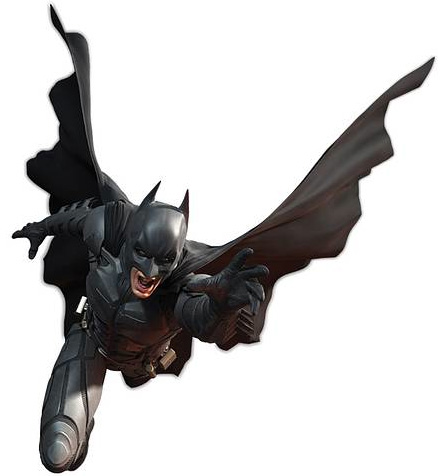 This image of Batman from The Dark Knight Rises is from a bunch of new merchandise that is beginning to be revealed. Thanks to Superhero Hype, which has a ton of other images.
The Times of India (via SHH) spoke to Andrew Garfield about playing the role of The Amazing Spider-Man:
I have tried to explore Peter Parker as an orphan. Orphans, I feel, are the strongest human beings on the planet. The amount of things they have to deal with in their lives, is amazing. I have tried to capture how Peter copes with the feelings of being an underdog, his confusions and his self-doubt . This, I hope, has brought, a certain empathy and sensitivity to his character that explains how it helps him become the hero that he eventually turns out to be.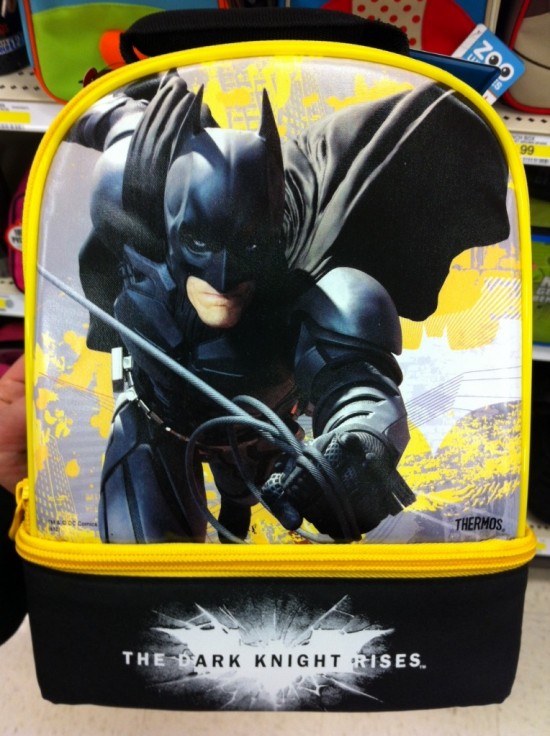 Here's another of those Dark Knight Rises images mentioned above. I just couldn't resist posting this backpack/lunchbox, simply because he's got that rope or something. Thanks to ComicBookMovie.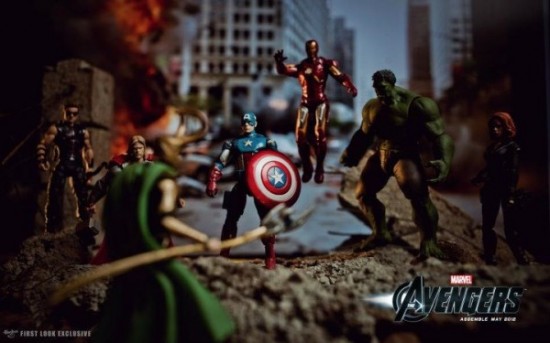 Marvel has revealed several images of official toys from The Avengers. Head to their site (via Nerd Approved) to see individual close ups.
Check out this letter Stan Lee wrote in 1963 talking about Dr. Strange to a fan. Thanks to Blastr.
Due to the amount of graphics and images included in Superhero Bits, we have to split this post over THREE pages. Click the link above to continue to the second page of Superhero Bits.
Relaunched Comics Using Sex and Violence To Sell: MyFoxDC.com
Fox News (via Blastr) did the above news report accusing DC Comics of being overly sexualized.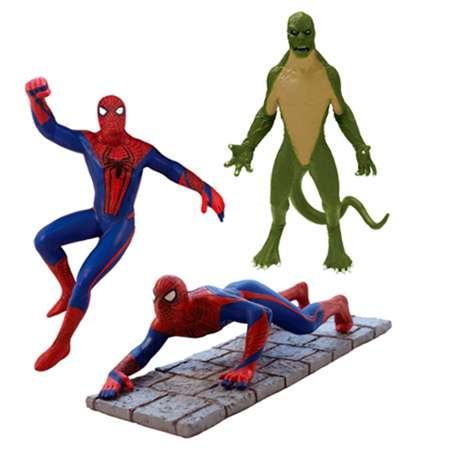 Bleeding Cool posted these toys from The Amazing Spider-Man which again reveal what The Lizard will look like. Um. Yeah.WhatCulture reports that The Dark Knight was the most viewed page in the last decade on the IMDB.Superhero Hype posted the above clip of Nicolas Cage on an Italian talk show which includes two new clips from Ghost Rider: Spirit of Vengeance. Don't worry, you don't have to watch the whole 20 minute interview. The clips are at 8:20 and 16:20.
A site called 100gf (via ComicBookMovie) reports that there's a movement on Reddit to boycott The Dark Knight Rises in July to protest SOPA. Won't it all be settled by then?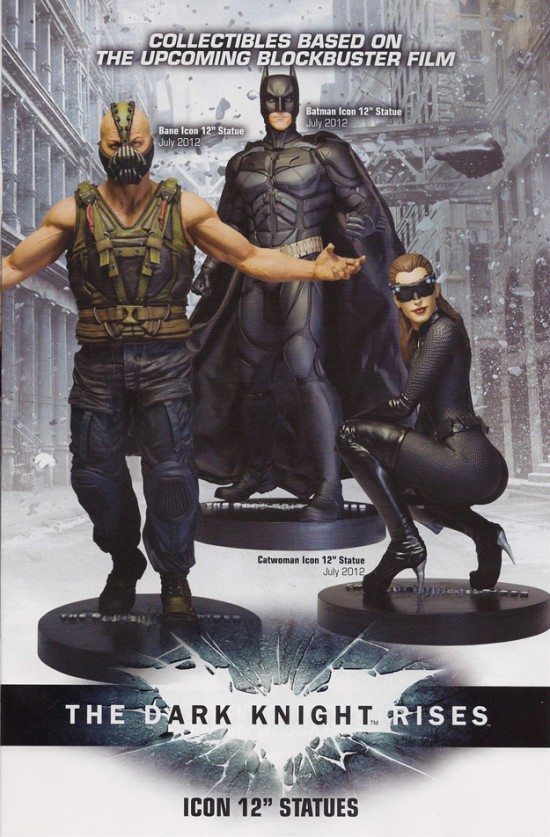 More Dark Knight Rises merch has been revealed. These are 12 inch statues from the film. Head to SHH for the Busts as well.
Geoff Johns told Newsarama (via CBM) that a Shazam movie is still in the works:
There's always a possibility for Shazam. There's always talk about Shazam. And I can't get into the specifics on that, but yeah, there's hope for Shazam.
Due to the amount of graphics and images included in Superhero Bits, we have to split this post over THREE pages. Click the link above to continue to the third page of Superhero Bits.
Superhero Hype has posted the latest trailer for Gotham City Imposters, which is now in Beta for both XBox 360 and PS3.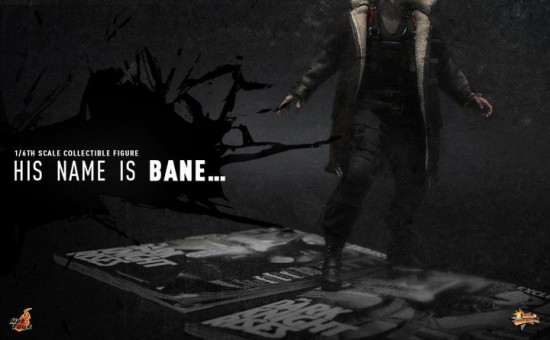 If you think the above Dark Knight Rises statues look kind of lame, you aren't alone. Don't worry though, the always awesome Hot Toys teased on their Facebook they'll be releasing a Bane figure.
In an interview with Sundance, Joseph Gordon Levitt said he can't wait for Amazing Spider-Man and The Dark Knight Rises has strong Occupy Wall Street themes.
The Dark Knight Rises – Opening Credits Project from Dogan Can Gündogdu on Vimeo.Dogan Can Gündogdu (via First Showing) did this fan made opening credit scene for The Dark Knight Rises.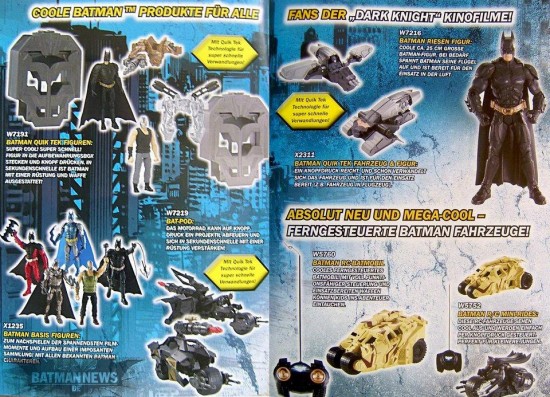 You asked for it, you got it. More Dark Knight Rises merchandise. This is the more affordable, younger themed Mattel stuff from a German magazine. Thanks to Batman News via CBM.
/Film reader Patrick W alerted us to this funny video about fan overreactions to the new DC Comics logo.
THE FINAL THREE BITS ARE RUMORS THAT, IF TRUE, COULD BE CONSIDERED MAJOR SPOILERS.
3.
2.
1.
ComicBook.com (via ComicBookMovie, I know, it's complicated) says a huge water tank will be used to film Iron Man 3 and, considering that with a few other clues, think it might be a hint that Namor appears in the film. It's a huge stretch, but this is the rumor page so it's worth mentioning.Liam Neeson was quoted by Showbiz Spy (via SHH) that he was indeed on set for The Dark Knight Rises. Does this mean he's in the movie? Here's the quote:
I can tell you nothing about Dark Knight Rises, seriously. I was on set for maybe an hour-and-a-half and the director didn't tell me anything of what it's about. So, I'm being very honest when I say I have no idea what's going to happen.
Though it seems totally impossible, a site called BestMoviesEverNews (via CBM) reports that Andrew Garfield's Spider-Man will cameo in The Avengers. It's doubtful Sony and Disney could come to terms so be wary. Read more at those links.