Screen Actors Guild Calls Jean Dujardin Of 'The Artist' And Viola Davis Of 'The Help' Best Actors Of 2011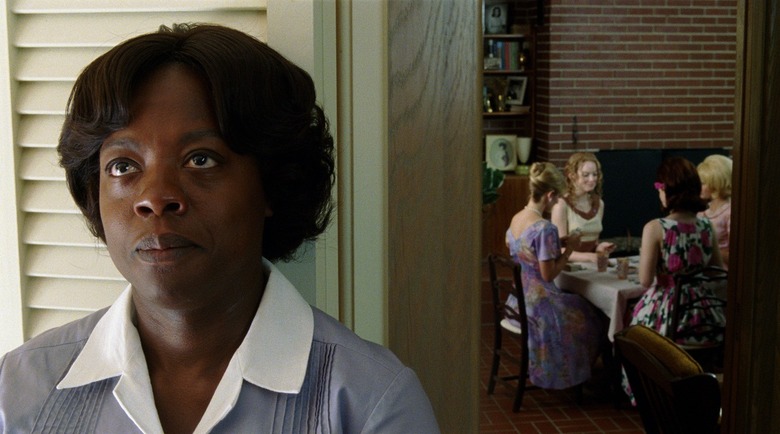 One more win for The Artist. Last week the film took the PGA award, director Michel Hazanavicius was honored by the DGA for directing the film over the weekend, and last night Jean Dujardin was awarded Best Actor in a motion picture by the Screen Actors Guild (SAG). The guild also gave several awards to The Help, as Viola Davis won Best Actress, Octavia Spencer won Best Supporting Actress and entire company won Best Cast. The full list of winners is below.
This helps The Artist look like the easy pic to be a massive winner at the upcoming Oscars, though it also positions The Help as a film that is likely to take home several golden men. I'm happy, though not at all surprised, to see Christopher Plummer taking the Best Supporting Actor honor for his tremendous work in Beginners, and it is good to see the stunt team from Harry Potter getting recognition.
Best Cast, Motion Picture
The Help
Best Actress, Motion Picture
Viola Davis, The Help
Best Actor, Motion Picture
Jean Dujardin, The Artist
Best Supporting Actress, Motion Picture
Octavia Spencer, The Help
Best Supporting Actor, Motion Picture
Christopher Plummer, Beginners
Best Cast, TV Drama
Boardwalk Empire
Best Actor, TV Drama
Steve Buscemi, Boardwalk Empire
Best Actress, TV Drama
Jessica Lange, American Horror Story
Best Actor, Miniseries or TV Movie
Paul Giamatti, Too Big to Fail
Best Actress, Miniseries or TV Movie
Kate Winslet, Mildred Pierce
Best Cast, TV Comedy
Modern Family
Best Actress, TV Comedy
Betty White, Hot in Cleveland
Best Actor, TV Comedy
Alec Baldwin, 30 Rock
Stunt Ensemble, Film
Harry Potter and the Deathly Hallows Part 2
Stunt Ensemble, TV
Game of Thrones