Snow White Bits: Another New 'Snow White And The Huntsman' Image, 'Mirror Mirror' Featurette And Updated Release Date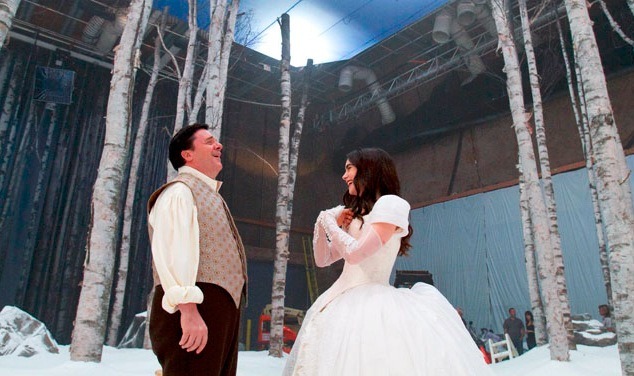 The Great Snow White Showdown of 2012 has been brewing for about a year and a half now, but it looks like we'll have to wait just a tiny bit longer to see how things shake out. Mirror Mirror has pushed its release date back by two weeks from March 16 to March 30, the better to take advantage of spring break and the Easter holiday. Snow White and the Huntsman is still scheduled to open June 1.
In the meantime, though, we have a couple of new looks at both in the form of a behind-the-scenes video from Mirror Mirror and a just-released photo of Kristen Stewart in Snow White and the Huntsman. The more we see of each, the clearer it's becoming that whatever their respective strengths or weaknesses, the two movies are very different beasts. Hit the jump for more.
[via THR]
Reactions to the first trailer were largely negative, mine included. But whether it's because I'm getting more used to the tone or because I'm just in an unusually forgiving mood, this featurette strikes me as an improvement over that trailer. Hammer in particular deserves for going all-out with his portrayal of the prince, a la James Marsden in Enchanted. He sells that "You can rub my belly" line about as well as it is possible for an actor to do, I think. Even if Mirror Mirror ends up being a failure, it seems like it'll be an interesting one.
Mirror Mirror's new release date pits it against The Pirates! Band of Misfits, Wrath of the Titans, and Goon, and puts it just one week after the highly anticipated release of Lionsgate's The Hunger Games.
Meanwhile, Universal's new image from Snow White and the Huntsman isn't nearly as revealing as the Mirror Mirror featurette. But if you enjoy looking at Stewart's face, she does look very pretty here.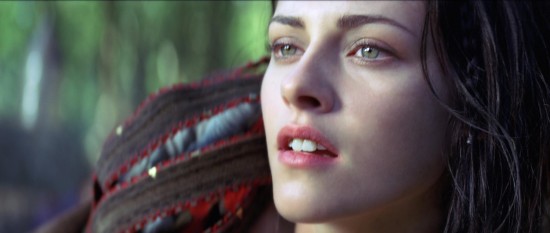 [via Facebook]
Directed by Rupert Sanders, the Lord of the Rings-esque Snow White and the Huntsman also stars Chris Hemsworth as the titular huntsman and Charlize Theron as the villainous queen.