Casting Bits: Paul Giamatti In 'Romeo And Juliet', Martin Freeman, Noel Clarke, And Tim Curry In 'Saving Santa', Hugh Bonneville In 'Dead Simple'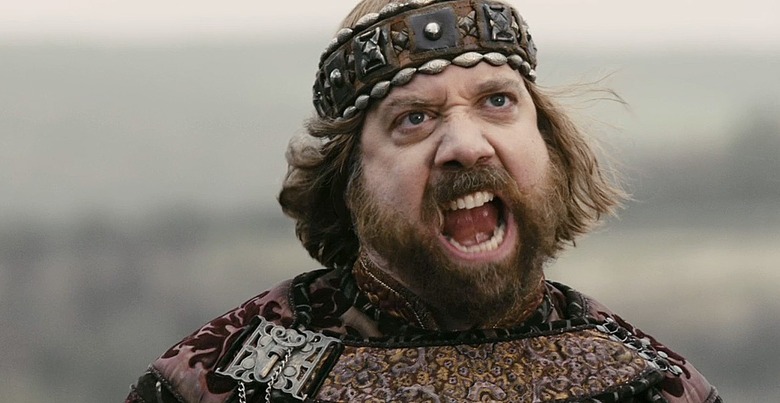 Whether the world really needs another Romeo and Juliet adaptation is up for debate, but Carlos Carlei's upcoming film boasts some intriguing talent, at least. The script comes from Gosford Park and Downton Abbey writer Julian Fellowes, while young up-and-comers like Hailee Steinfeld, Douglas Booth, Ed Westwick, and Kodi Smit-McPhee are lined up to star.
The latest addition to the project is the always welcome Paul Giamatti, who's set to play Friar Laurence. A confidant to both Romeo and Juliet, the character plays a key role in the star-crossed lovers' fates. Shooting on the film, which is rather discouragingly being described as "Romeo and Juliet for the Twilight generation," is slated to begin this month in Italy. [Variety]
After the jump, Dr. John Watson and the Earl of Grantham book big-screen gigs.
Saving Santa marks the directorial debut of animator Leon Joosen, who's previously worked on Space Jam, The Little Mermaid, and Muppet Babies. [Deadline]
Although Hugh Bonneville is probably most recognizable right now as Robert Crawley, Earl of Grantham on Fellowes' hit show Downton Abbey, he's appeared in a number of films over the course of his 20+ year career including Iris, Notting Hill, and Tomorrow Never Dies. He's now set to move back into the big screen with Dead Simple, an adaptation of Peter James' bestselling book. Bonneville will play detective Roy Grace, who must track down a bridegroom who's gone missing. It turns out that the man in question has been buried alive as part of a really horrible-sounding bachelor party prank, but when his friends are killed in a drunk-driving accident, the man is left alone underground with no way out.
James, a former film financier and producer, will produce the adaptation of his novel. No director has been announced at this time. [Screen Daily via Movies.com]