2012 Sundance Film Festival - A First Half Recap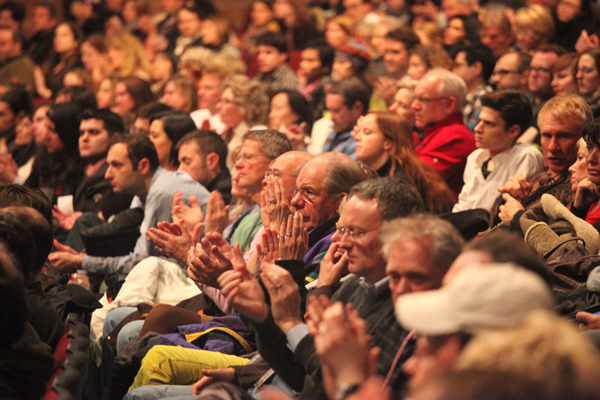 Six days down, four to go. The 2012 Sundance Film Festival is a little over half way done and Peter and I have been working our butts off trying to bring you our opinions on the most buzzed about and potentially biggest movies at the festival. We're not done yet, as the festival doesn't end until Sunday. In case you missed anything, here's what we've posted so far:
Thursday
I explain why you should follow and care about the happenings at the Sundance Film Festival.
The documentary Searching for Sugar Man is about a '60s rock star, but shares more in common with Harry Potter than you'd think. My review is here and you'll get a chance to see it soon as Sony Pictures Classics picked it up
Friday
You've heard about The Raid, you're dying to see The Raid, and myself and Jordan Raup from The Film Stage tell you why it lives up to the hype in our video blog.
The director of Buried, Rodrigo Cortés, is back at Sundance with the polarizing but awesome Red Lights which, at its heart, is a spiritual sequel to Ghostbusters.
The untraditional musical I Am Not A Hipster has a narrative from the soul, according to Peter, with music that's "beautiful yet raw and full of emotion." Check out the trailer here.
I talk with Ethan Anderson from First Showing, on video, about why we love Tim and Eric's Billion Dollar Movie. Look below for an interview.
Saturday
What happens when a young American student loses his mind in France? Antonio Campos's Simon Killer gives us a disturbing look at just that.
Peter said "The First Time is the kind of movie I hope to see at Sundance each year." Read his review here.
The wonderful Celeste and Jesse Forever cements Rashida Jones as the leading lady we all knew she could be. It was later picked up by Sony Pictures Classies.
Sunday
The writer and director of the off-beat comedy Rubber, Quentin Dupieux, is back with a film that gets a ton of laughs for "no reason," Wrong.
Richard Gere gives one of the best performances of his career in the financial morality tale Arbitrage.
I spoke, on video, with Tim Heidecker, Eric Wareheim and Will Forte about their upcoming comedy Tim & Eric's Billion Dollar Movie.
Produced by fellow film journalist Brad Miska, Peter thought the horror film V/H/S marks "the return of the horror anthology film."
MondayJosh Radnor's Liberal Arts is heartwarming, funny and provocative. It's my favorite film at Sundance to this point and you can read about how Radnor harnesses his inner Cameron Crowe.
Even with her amazing co-star Aaron Paul (Breaking Bad), Peter thought Mary Elizabeth Winstead's performance as an alcoholic in Smashed was "a must-see tour de force."
The characters in Safety Not Guaranteed, including one played by Aubrey Plaza, go on a comedic journey to figure out if time travel exists. It took Peter on a ride too. He loved it.
Before Sundance, Spike Lee's latest, Red Hook Summer, was best known for Lee reprising his role from Do The Right Thing. Now, as stated in this review, people know it as a swing and a miss from the filmmaker.
The Surrogate, starring John Hawkes, Helen Hunt and William H. Macy, wowed not only audiences, but me too, with its humor and honesty. Fox Searchlight agreed and picked the film up for $6 million.