Director F. Javier Gutiérrez And Writer Jesse Wigutow Tapped For 'The Crow'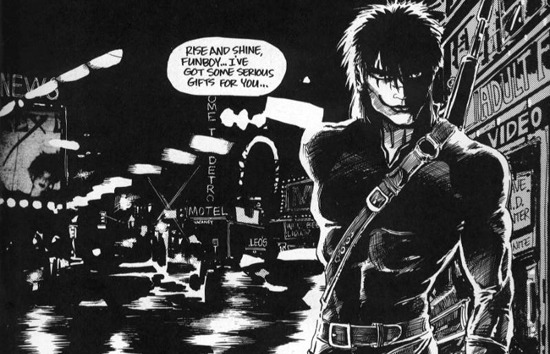 Now that Relativity Media and The Weinstein Company have resolved their legal dispute over the remake of Alex Proyas' The Crow, it looks like the companies aren't wasting any time getting the ball rolling. Hot on the heels of yesterday's resolution  announcement comes news that F. Javier Gutiérrez has been tapped to helm the project, while Jesse Wigutow is on the verge of closing a deal to write the script. More details after the jump.
Wigutow is a relative lesser-known with just one produced feature on his resume, 2003's It Runs in the Family, but he's got a few different projects in the works at the moment. His Irreparable Harm is set up at HBO Films with Eugene Jarecki attached to helm, according to IMDb, while Universal is on board for another script of his called Bachelorized. He's also recently completed a rewrite of Robert Ludlum's The Osterman Weekend for Summit, as well as an adaptation of Steve McQueen: Portrait of an American Rebel (about the actor, not the filmmaker) for a biopic to be produced by Cross Creek's Brian Oliver.
Wigutow and Gutiérrez are the just the latest of several people who've tried to tackle Proyas' goth classic since the project was first announced a few years ago. Norrington was originally set to write and direct, with Nick Cave (The Wettest County) attached to do a rewrite and Mark Wahlberg to star. That incarnation eventually gave way to another one with Fresnadillo directing, Cooper starring, and Alex Tse reworking the script, but all of them have since departed the project as well. Based on Deadline's story, it sounds like Wigutow will be starting fresh with the script. Variety reports that casting, a start date, and a release date are expected to be announced shortly.