Danny Trejo In Talks For Robert Rodriguez's 'Machete Kills,' April Start Possible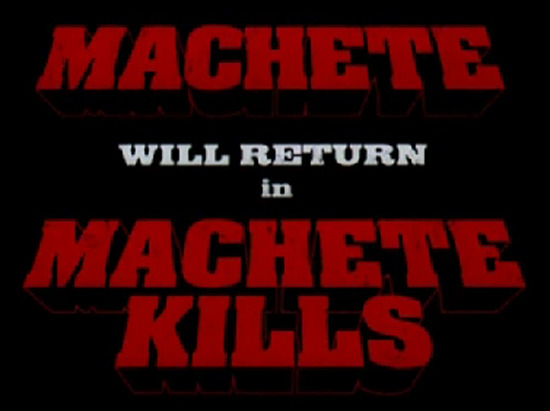 The end credits on the Robert Rodriguez film Machete made a big promise: "Machete Will Return in Machete Kills and Machete Kills Again!" The first sequel has been the subject of speculation ever since the 2010 release of Machete, and now it is financed and getting ready to shoot.
Producer Alexander Rodnyansky is behind the film, which Rodriguez will direct based on a script by Kyle Ward. Danny Trejo and other cast members who play characters that survived Machete are all in talks to return, and the film might shoot as soon as April of this year.
Deadline reports that the story is a bit less overtly political than that of the first:
The new film finds Machete recruited by the U.S. Government for a mission which would be impossible for any mortal man. Machete must battle his way through Mexico to take down a madman cartel leader and an eccentric billionaire arms dealer who has hatched a plan to spread war across the planet with a weapon in space. Machete takes on an army in an effort to dismantle a plan for global anarchy.
There are politics in there, but the description sounds like it could be a James Bond movie; it's not quite the broad socio-political satire of the first film. That's based on the synopsis, at least.
Rodriguez says,
The fan response to the Machete character has been fanatical since his first appearance. Machete is truly a super hero and Machete Kills will be bigger and more ambitious than the first time.