Aardman Animation To Alter 'The Pirates! Band Of Misfits' Scene After Complaints From Leprosy Groups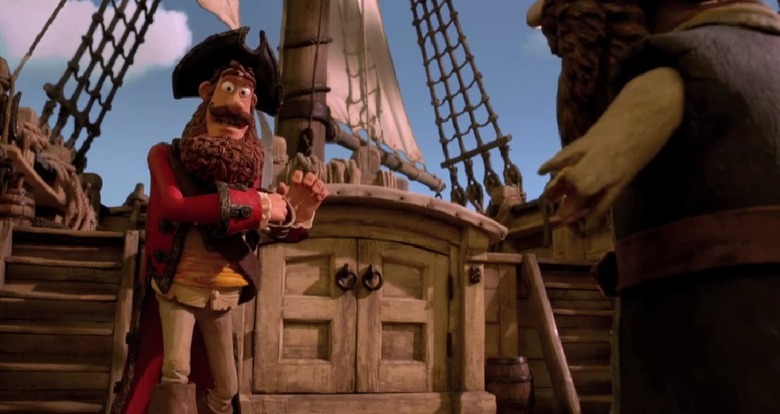 You wouldn't think that a playful family comedy like Aardman Animation's The Pirates! Band of Misfits would court much controversy, especially seeing as it won't even be released for another two months. But one joke shown in the trailer, released last year, has already drawn enough criticism to prompt the studio to take action.
Aardman has agreed to change a scene showing a leper boat after objections from leprosy groups like Lepra Health in Action and the International Federation of Anti-Leprosy Associations (ILEP), who were concerned that it could increase the stigma associated with the disease. Read more after the jump.
"After reviewing the matter, we decided to change the scene out of respect and sensitivity for those who suffer from leprosy. The last thing anyone intended was to offend anyone and it is clear to us that the right way to proceed is to honor the efforts made by organizations like ILEP to educate the public about this disease," the studio said in a statement.
In reference to Aardman's move, Lepra Health in Action said it was "genuinely delighted that Aardman has decided to amend the film" and commended Aardman for its sensitivity.
The news comes just days before World Leprosy Day, which occurs on January 29 this year.
Directed by Peter Lord and Jeff Newitt and also starring Martin Freeman, Brendan Gleeson, Russell Tovey, Ashley Jensen, Imelda Staunton, and Jeremy Piven, The Pirates! Band of Misfits lands March 30, 2012.
Watch the controversial scene about 25 seconds in:
[Source: Deadline]