Reese Witherspoon And Ryan Reynolds Attached To Tim Burton-Produced Art Biopic 'Big Eyes'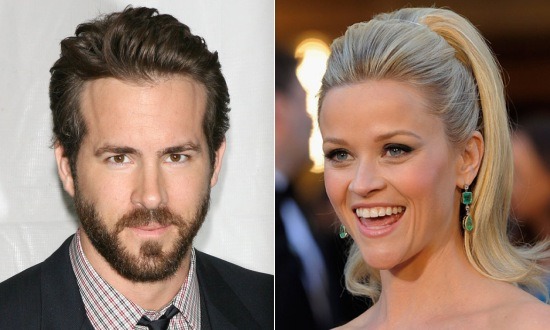 Considering that each of them has done their fair share of bland romantic comedies, it's a little surprising that Ryan Reynolds and Reese Witherspoon have never starred together. But the two are set to collaborate at last in Big Eyes, an art biopic that's decidedly not a romcom.
Produced by Tim Burton, the film centers around married couple Margaret and Walter Keane. Walter seemed to hit it big in the '50s and '60s when his art became hugely popular, but became the subject of scandal when the couple divorced and it was revealed in court that it was actually Margaret who'd painted all the pictures. More details after the jump.
Witherspoon's role sounds pretty typical for her, and I'm sure she'll do just fine, but Reynolds' part sounds like the more interesting one. Reynolds has a proven ability to charm even when he's playing jerks, and this character seems like a great opportunity to play on his strengths while also allowing him to stretch a bit more than usual.
Both Witherspoon and Reynolds have new films due out next month — McG's This Means War for Witherspoon and Safe House for Reynolds. Alexander and Karaszewski have directed one feature previously, 2000's Screwed. The pair recently worked together on the screenplay for Percy Jackson & the Olympians: The Sea of Monsters and were hired last fall to pen Monopoly. Principal photography on Big Eyes is set to begin this spring. Click here for a look at some of Margaret's work.
[Source: The Hollywood Reporter]