'Tim And Eric's Billion Dollar Movie' - A Billion Laughs For Fans, A Few Dozen For Non [Sundance 2012 Video Blog]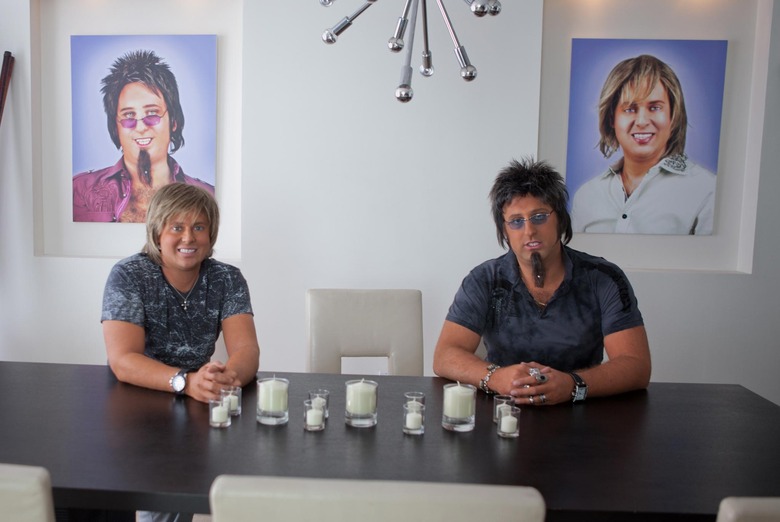 Hi, my name is Germain and I'm a Tim and Eric fan. I've been a fan for about 4 years, which is when I first discovered their Adult Swim show Tim & Eric Awesome Show, Great Job. Their off-the-wall, awkward and weird brand of humor brand is certainly an acquired taste but well worth the trouble.
If you've done the leg work and are a fan of Tim and Eric like I am, Tim Heidecker and Eric Wareheim's first feature film, Tim and Eric's Billion Dollar Movie is a riot. The duo have successfully adapted their style and humor into feature length with a little help from their friends Zach Galifianakis, Will Ferrell, John C. Reilly, Robert Loggia, Jeff Goldblum, Will Forte and William Atherton. While it runs a bit too long and can drag at moments, overall, fans are going to have a truly fun experience with the film. Non-fans, on the other hand, might struggle through some of the madness.
After the jump, watch myself and Ethan Anderton from First Showing discuss the film on video!
Thanks to Ethan from FirstShowing for pitching in on the video.
As mentioned, we'll have a full interview with Tim and Eric – on video – up soon, so keep checking back.
Tim and Eric's Billion Dollar Movie hits On Demand this week, January 27, and theaters on March 2.