'Searching For Sugar Man' - A Documentary That Feels Like A Musical 'Harry Potter' Story [Sundance 2012]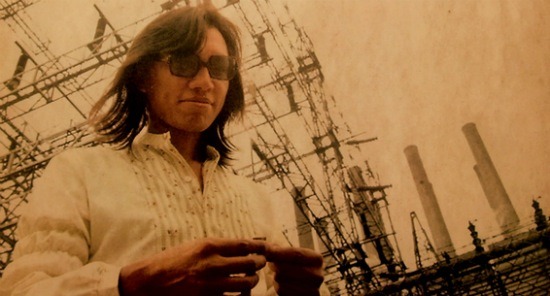 There are no magic tricks in Searching for Sugar Man. No one has a wand and the stakes are certainly not life or death. It just so happens that the fascinating real life story of Rodriguez, a rock singer from the early 1970s, shares some eerie parallels with everyone's favorite boy wizard, Harry Potter.
Both were extremely famous in a world they weren't aware of, yet total nobodies in their own lives. Both were surrounded by unfathomable urban legend. Both helped inspire a people to rise up against evil and, for both the mythic musician the fictional character, these two worlds ended up crashing together in a truly emotional and fascinating way.
Searching for Sugar Man, directed by Malik Bendjelloul, was one of the opening night films of the 2012 Sundance Film Festival. Sony Classics bought the film for US distribution this morning. Read more after the jump.
In the late 1960s, a couple music producers from Detroit made an album with an artist they felt was as talented as, if not more so, than Bob Dylan. His name was Rodriguez and despite critical acclaim, his two albums were massive, massive flops in the United States.
A few years later, one of those albums made it to South Africa. This was the height of apartheid and Rodriguez's words spoke to the young generation, who still credit some of the record's anti-establishment views with helping them battle social wrongs. The album spread like wildfire, eventually selling upwards of half a million copies. Rodriguez, however, was totally unaware of this surge in popularity. No one knew what had become of him and legend had it that he set himself on fire on stage in front of a live audience.
Despite the fact that no one in South Africa knew anything concrete about Rodriguez, he was a bigger star than Elvis or the Rolling Stones. It's that fandom that sets a few people on a quest to find out the truth. How did Rodriguez (supposedly) die? Where did all the money from his record sales go? Did he make any more music?
The film provides all these answers and more as the South African culture where Rodriguez is a legend ends up influencing the American reality where Rodriguez is a nobody. South Africa is his Hogwarts, America is his London and just as Harry Potter began to discover what he meant to a people, so too will you feel the magic in how Rodriguez influenced South Africa.
The story of Searching for Sugar Man is enthralling. You'll be anxious to learn the next piece of the puzzle as the film moves on and along the way, Rodriguez's beautiful music graces the soundtrack, sometimes in full length music video sequences. As it unfolds, though, the filmmakers do their best to play the audiences. Key facts are left out at key moments, fiction is passed off as fact until the impact will be greatest and more. It would almost be insulting if the story wasn't so damn interesting. As much as this is a documentary, the filmmakers have made it a movie first and foremost.
For that reason, among others, Searching for Sugar Man obviously won't reach the heights of Harry Potter. But that doesn't change the fact that it's an inspirational tale right on par with that one.
/Film Rating: 7.5 out of 10