Bobcat Goldthwait's 'God Bless America' Hits VOD In April; Poster Debuts Today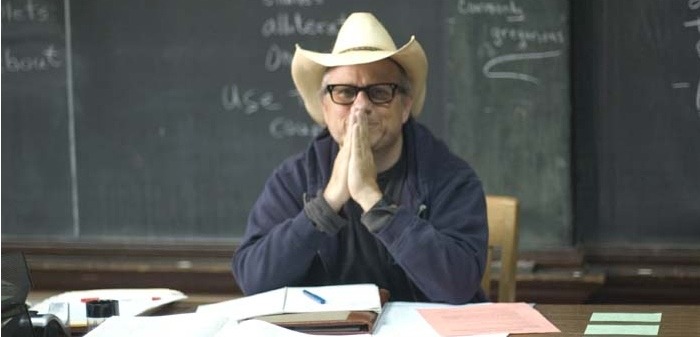 Back in September, Bobcat Goldthwait's new film God Bless America premiered at TIFF, where Peter called it "a biting deconstruction of American culture" and "a pitch-black comedy that is crude, violent and intelligent." Magnolia picked up the film almost immediately, and now we've got premiere info and a new poster.
God Bless America, in which a guy named Frank snaps just a little bit, leading him to go on a cross-country killing spree aided by a 16 year-old girl (Tara Lynn Barr), will hit VOD and digital platforms on April 6 and then open in some theaters starting May 11.
Hit the break for a more extensive plot description and the new poster.
This image uses a couple of the key images that have been representing the film since September, but I think it also does a good job of giving you a basic idea about the film. It isn't quite as striking as the early sales poster, but I think it works.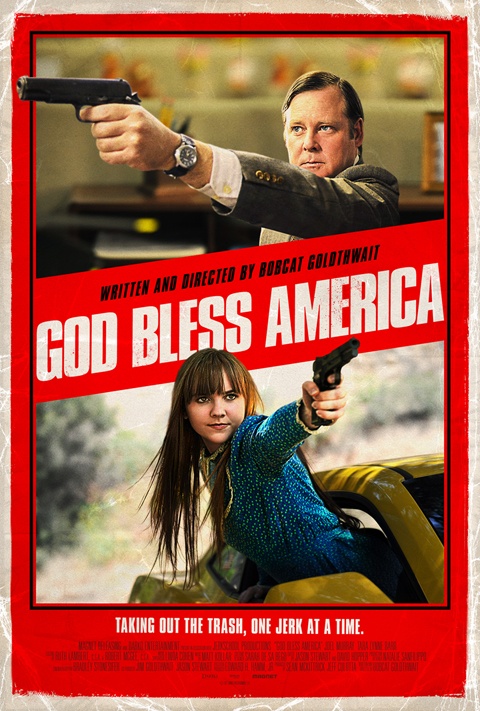 Loveless, jobless and possibly terminally ill, Frank has had enough of the downward spiral of America. With nothing left to lose, Frank takes his gun and decides to off the stupidest, cruelest and most repellent members of society with an unusual accomplice: 16-year-old Roxy, who shares his sense of rage and disenfranchisement. From stand-up comedian and director Bobcat Goldthwait comes a scathing and hilarious attack on all that is sacred in the United States of America.
You can get more info at the official page for God Bless America, or at the movie's Facebook page.