Casting Bits: Megan Fox Also Up For Elizabeth Taylor Lifetime Role, Tommy Lee Jones In 'Emperor', Shirley MacLaine In 'The Secret Life Of Walter Mitty'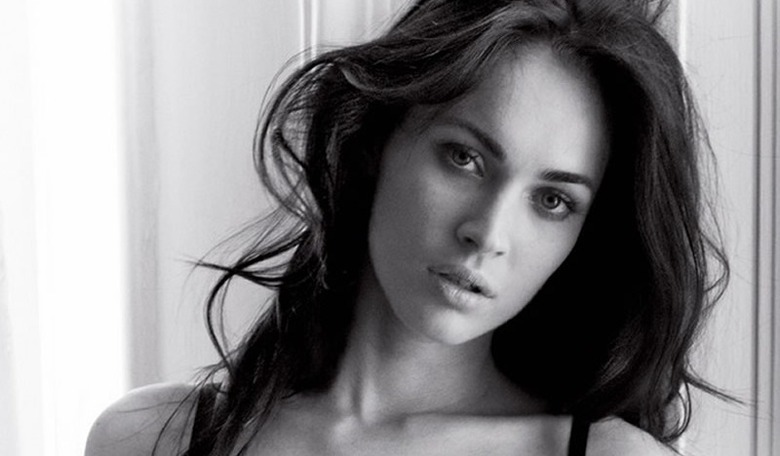 If Lindsay Lohan seems like less than ideal casting for the role of Elizabeth Taylor in Lifetime's Liz and Dick, how does Megan Fox strike you? In a talk with E!, executive producer Larry Thompson named the Transformers actress as one of the other names up for the lead. "I've been talking to Lindsay Lohan directly, and with her reps, and have been in conversations with other actresses, including Megan Fox," he said. "It's a very serious selection.... It's like casting for Hollywood royalty."
It's unclear how seriously Fox is considering the part. While she's not the most respected actress around, she's got a couple of interesting movie roles coming up this year — Jennifer Westfeldt's Friends With Kids and Judd Apatow's This is Forty — and a Lifetime original movie seems like it'd be a step down for her. Whatever the decision, though, it'll have to be made soon as Liz and Dick is scheduled to begin shooting in Canada this spring. [via The Playlist]
After the jump, Tommy Lee Jones is a legendary American hero and Shirley MacLaine is Ben Stiller's mom.
Written by David Klass and Vera Blasi, Emperor centers around General Bonner Fellers (Matthew Fox), one of MacArthur's staff and the man tasked with deciding whether Emperor Hirohito should be tried and hanged as a war criminal. Meanwhile, Fellers is also searching for Aya, a Japanese exchange student he fell in love with years before in the U.S. Emperor will enter production later this month.
Jones' other upcoming roles this year include Men in Black III, David Frankel's Great Hope Springs, and Steven Spielberg's Lincoln. [Variety]
After several false starts, Fox's remake of the 1947 Danny Kaye film The Secret Life of Walter Mitty (itself an adaptation of a James Thurber story) got a push in the right direction when Ben Stiller signed on to direct and star last year. Now the project could be getting its second big star, as Shirley MacLaine enters talks to play Stiller's mother in the film. MacLaine most recently appeared in the ensemble romcom Valentine's Day and Richard Linklater's Bernie.
Written by Steve Conrad, the current script centers around a daydreamer who one day gets a real chance to live out the kind of adventures he's been fantasizing about. Production will begin in April. [Deadline]