Seth Gordon To Help Melissa McCarthy And Jason Bateman Commit 'Identity Theft'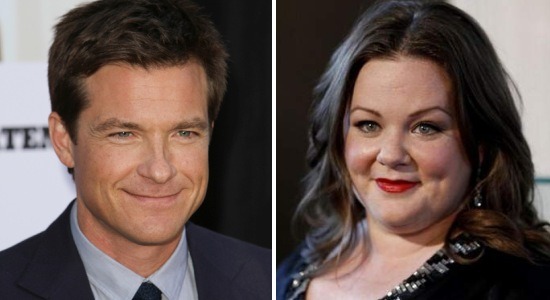 Two of comedy's most marketable faces, teaming up for a little Internet humor, have now found a host. Director Seth Gordon (Horrible Bosses, The King of Kong) has signed on to direct a Universal comedy called Identity Theft starring Arrested Development's Jason Bateman and Bridesmaids breakout actress Melissa McCarthy. The casting was announced a few months back but the title has now changed, along with the addition of a director.
In the film, written by Steve Conrad (The Pursuit of Happyness), Bateman will play a normal guy whose identity is stolen by McCarthy. Originally, McCarthy's part was written for a man but after Bateman, who is also a producer, saw Bridesmaids, he asked for a rewrite by Craig Mazin (The Hangover Part II). Read more after the jump.
Deadline first broke the story of Gordon's deal and, at first glance, it sounds good. Bateman has a great sense of what's funny and what's not (I still stand by The Change-Up, dammit!) and McCarthy is the hottest actress in comedy. If she signed on, it's likely a decent script.
Gordon, too, is evolving into a good comedy director. Four Christmases was pretty bad but Horrible Bosses was a massive improvement and we all love The King of Kong. Conrad is a highly underrated screenwriter too so, yeah, everything sounds good. But then there's the guy doing the rewrite: Craig Mazin.
The original script by Conrad was about a guy stealing the identity of another guy. Throwing a female into the mix certainly makes for more a comedic premise but Mazin seems to be primarily doing that re-write. Mazin is best known for writing Scary Movie 3, Scary Movie 4, Superhero Movie and The Hangover Part II. I don't think there's a laugh in that whole bunch. With any luck, he's just making minor changes and not adding any huge, wacky, cross-dressing scenes or something. I shutter at the possibilities.
Do you agree that the screenwriter is the only question mark in this equation? Do you think Gordon's addition is a plus?