Casting Bits: Adam Brody In 'Some Girls' And 'Welcome To The Jungle', Jeffrey Dean Morgan In 'The Rut'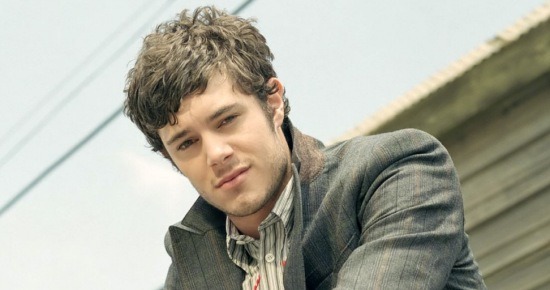 2012 is already shaping up to be the biggest year yet of Adam Brody's post-OC career, as the actor books two more high-profile roles. One is Some Girls, a feature adaptation of Neil LaBute's recent play about an almost-married man who travels across the country to visit his ex-girlfriends. [Update: The Hollywood Reporter writes that Mad Men helmer Jennifer Getzinger will direct the drama.]
But Brody's next project will likely be Rob Meltzer's Welcome to the Jungle, as that project will shoot next month in Puerto Rico. The story centers around a design firm that goes on retreat to a tropical island, only to become stranded and see Lord of the Flies-style chaos break out. Brody will play the protagonist, who must save his colleagues from a power-hungry leader. Brody's only one of a rather eclectic cast that also includes Rob Huebel, Dennis Haysbert, Kristen Schaal, and Jean-Claude Van Damme.
Brody is currently filming Rob Epstein and Jeffrey Friedman's Lovelace, in which he plays porn star Harry Reems opposite Amanda Seyfried's Linda Lovelace. This year also sees him starring in Seeking a Friend for the End of the World, Whit Stillman's Damsels in Distress, the indie dramedy Revenge for Jolly!, and last year's TIFF entry The Oranges.
After the jump, The Comedian fathers Hit Girl.
The new Kevin Caruso-penned drama follows a young woman (Moretz) who ventures alone into the wilderness to hunt deer in order to win her father's approval. The Hollywood Reporter describes the film as "Winter's Bone meets Into the Wild," though another film that springs to mind for me is Joe Wright's Hanna.
Kusama first broke out in 2000 with the boxing drama Girlfight, but her past two films (Aeon Flux and Jennifer's Body) have been critical and commercial disappointments. Here's hoping she can turn it around with The Rut, which is tentatively scheduled for an October start.