American Cinema Editors Release Nominees For Achievement In Editing In 2011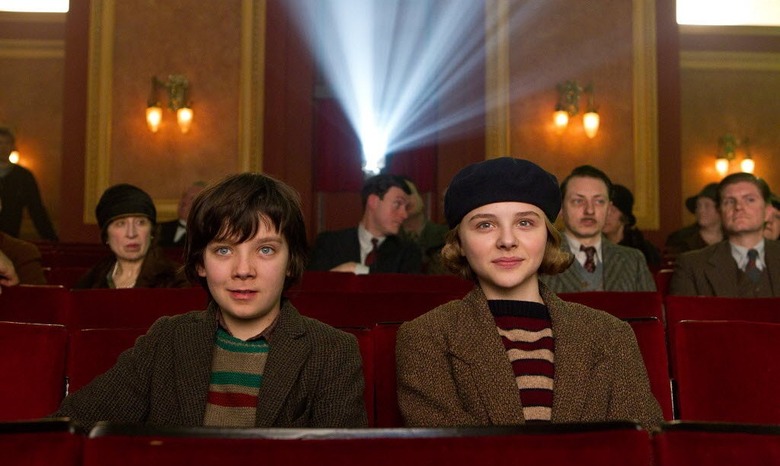 Each year American Cinema Editors (ACE) recognizes the best editing of the year in narrative film, documentary and television through the Eddie Awards. The nominations for achievement in 2011 have been released. They include a couple of expected films such as Hugo and The Girl With the Dragon Tattoo, and feature a couple other inclusions that might count as surprises to some.
The full list is below.
This list comes from the ACE press release about this year's Eddies. In this case, I like that there are feature film categories for dramatic and comedy/musical efforts; not that editing one or the other is more difficult, but editing is such a core component of comedy and musical films, and one that so often goes unheralded and even unexamined, that it deserves a moment in the sun.
Looking at the documentary selections, I was at first disappointed not to see Senna included, but it is possible the film wasn't eligible for consideration.
NOMINEES FOR 62nd ANNUAL ACE EDDIE AWARDS
BEST EDITED FEATURE FILM (DRAMATIC):
Kevin Tent, A.C.E.
The Girl with the Dragon Tattoo
Angus Wall, A.C.E. & Kirk Baxter, A.C.E.
Thelma Schoonmaker, A.C.E.
Christopher Tellefsen, A.C.E.
Michael Kahn, A.C.E.
BEST EDITED FEATURE FILM (COMEDY OR MUSICAL):
Anne-Sophie Bion & Michel Hazanavicius
William Kerr & Michael L. Sale
Alisa Lepselter
Adam Recht
Dana E. Glauberman, A.C.E.
BEST EDITED ANIMATED FEATURE FILM:
Michael Kahn, A.C.E.
Eric Dapkewicz
Craig Wood, A.C.E.
BEST EDITED HALF-HOUR SERIES FOR TELEVISION:
Curb Your Enthusiasm: "Mister Softee"
Roger Nygard
Curb Your Enthusiasm: "Palestinian Chicken"
Steven Rasch, A.C.E.
Modern Family: "Express Christmas"
Steven Rasch, A.C.E.
BEST EDITED ONE-HOUR SERIES FOR COMMERCIAL TELEVISION:
Breaking Bad: "End Times"
Kelley Dixon
Skip MacDonald
Friday Night Lights: "Always"
Angela M. Catanzaro
The Good Wife: "Real Deal"
Hibah Frisina, A.C.E.
The Walking Dead: "Save the Last One"
Hunter Via, A.C.E.
BEST EDITED ONE-HOUR SERIES FOR NON-COMMERCIAL TELEVISION:
Boardwalk Empire: "To the Lost"
Tim Streeto
Game of Thrones: "Baelor"
Frances Parker, A.C.E.
Jordan Goldman, David Latham
BEST EDITED MINISERIES OR MOTION PICTURE FOR TELEVISION:
Sarah Flack, A.C.E. & Robert Pulcini
Downton Abbey, Episode 1.1
John Wilson, A.C.E.
Affonso Gonçalves & Camilla Toniolo
BEST EDITED DOCUMENTARY:
Joe Bini & Maya Hawke
Lewis Erskine & Aljernon Tunsil
George Harrison: Living in the Material World
David Tedeschi
BEST EDITED REALITY SERIES:
Anthony Bourdain – No Reservations: "Haiti"
Eric Lasby
Beyond Scared Straight : "Chowchilla"
Rob Goubeaux, A.C.E., Paul J. Coyne, A.C.E., Heather Abell, Audrey Capotosta, Maura Corey, Jeremy Gantz & Molly Shock
Whale Wars: "Race to Save Lives"
Eric Myerson, Pete Ritchie & Josh Crockett
And while a great many awards ceremonies don't seem like a lot of fun to attend, you might wish for a chance to attend the 62nd Eddie Awards on February 18, because Patton Oswalt will once again host the event. (He first hosted the Eddies back in 2008.)