See Presidential Benjamin Walker In Behind The Scenes Video From 'Abraham Lincoln: Vampire Hunter'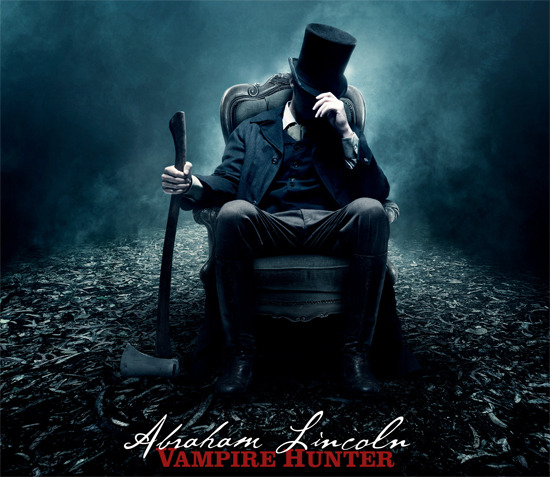 What we've seen so far of the film adaptation of Seth Grahame-Smith's novel Abraham Lincoln: Vampire Hunter has been limited to scant images and a couple posters. Now there is a new poster — and it is pretty bad, leading to some suspicion that it is not official — but also a behind the scenes video that shows Benjamin Walker in action as the 16th President and vampire killer.
MTV has the video:
When we've got Daniel Day-Lewis as a point of comparison in the Lincoln impersonators game, Benjamin Walker doesn't really have a chance. But he looks good enough in this footage as the rail-splitting president, and given that the aims of this film couldn't be more different than those of Spielberg's biopic, he's probably going to be just fine.
Good to see some of Anthony Mackie, too, especially with that joking 48 Hours comparison. But the real key with this movie will be how the characters feel when they're in the midst of action against the undead, and for that we'll have to wait for a trailer.
Oh, and here's that dodgy international poster, via CineHeroes.net, followed by three new images from EW (via I Watch Stuff) and Movie-Infos (via STYD):
Abraham Lincoln: Vampire Hunter is produced by Tim Burton, and directed by Timur Bekmambetov. Seth Grahame-Smith, author of the source novel, also scripted. The film also features Dominic Cooper, Mary Elizabeth Winstead, Jimmi Simpson, Robin McLeavy, Alan Tudyk and Rufus Sewell. It opens on June 22.