Will Diablo Cody's 'Sweet Valley High' Be A Musical?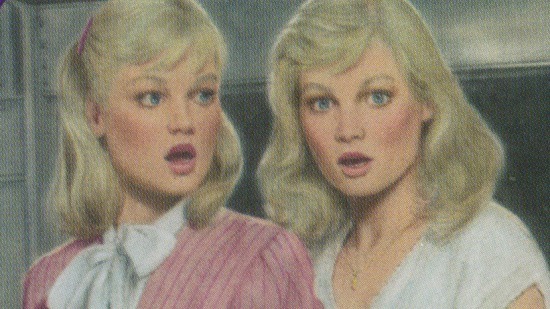 The more I've heard about Diablo Cody's Sweet Valley High movie adaptation, the clearer it's become that she's the perfect person to bring Francine Pascal's YA series to the big screen. Since landing the project back in 2009, Cody's described her approach as a "sharp comedy/satire" that will "[be] to the '80s what American Graffiti was to the [early] '60s." It's a smart way to approach the material, which was (in retrospect, now that I'm not 13) pretty silly stuff but which still brings up strong feelings of nostalgia in people who grew up reading the books as kids.
And now, Cody's hinted at another, more unexpected angle she could be adding to the film. In a recent interview, Cody revealed that Broadway vets Tom Kitt and Brian Yorkey (Next to Normal) have signed on to write tunes for the Sweet Valley High, and teased that the movie could just wind up becoming a musical. Read her comments and watch the video after the jump.
Cody spilled the beans about her upcoming project to MTV's Josh Horowitz at the Critics' Choice Movie Awards:
I'm so excited about Sweet Valley High. There's original songs being written for it right now, which is the most exciting development. They're amazing. They're being written by these Tony and Pulitzer winning songwriters from Broadway who are the best.
When Horowitz asked whether that meant Sweet Valley High would be a musical, Cody smiled and replied, "Perhaps it is."
I would've never expected Sweet Valley High to become a musical, and yet now that I've heard the idea, it makes so much sense. The books thrived on overwrought teen drama and unrealistically dramatic plot twists, and a musical seems like a fun, fantastic way to express the outsize emotion that comes with the territory. Plus, I love that it seems like Cody's taking the property and making it her own without totally disregarding the source material.
Watch the video below:
[via Vulture]
[Photo via Shannon's Sweet Valley High Blog]