HBO Sets Premiere Dates For 'Game Of Thrones', 'Girls', 'Veep', 'Game Change'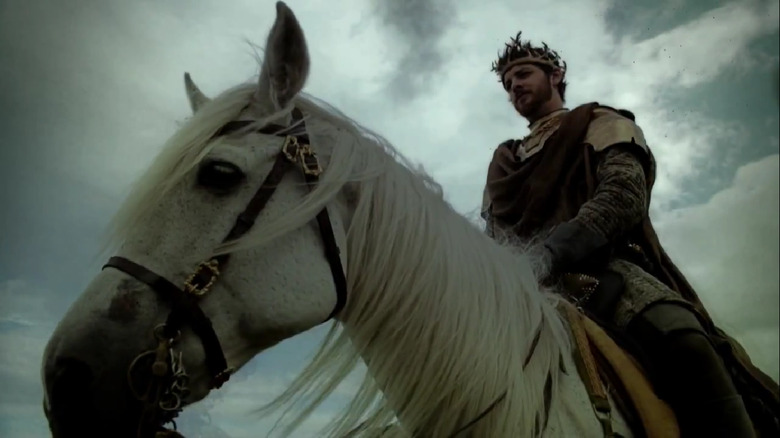 While I'm sure that Luck, Life's Too Short, and Angry Boys each have their charms, it's HBO's spring lineup I'm really looking forward to. Between Game of Thrones' return and the debuts of Judd Apatow's Girls and Armando Iannucci's Veep, I already know exactly what I'll be doing each Sunday from April through June. And now, at long last, the network's provided some premiere dates to mark on the calendar. Get the details and watch the trailers after the jump.
Game Change, an HBO film from Recount director Jay Roach and his Recount screenwriter Danny Strong, will premiere Saturday, March 10. Adapted from John Heilemann and Mark Halperin's bestselling tome, the drama stars Julianne Moore and Ed Harris as Sarah Palin and John McCain and centers around the politicians' bid for the White House during the 2008 election. Woody Harrelson, Ron Livingston, and Sarah Paulson also appear. Watch the trailer below:
The second season of Game of Thrones will kick off Sunday, April 1. The story, which is based on the second book of George R.R. Martin's A Song of Ice and Fire series, will pick up where the first season left off with various clans and individuals vying for power in the Seven Kingdoms. Check out the trailer below — but be warned that major spoilers for Season 1 lie ahead if you're not caught up:
Sunday, April 15 will mark the premiere of Girls, a new comedy created by Tiny Furniture writer/director/star Lena Dunham and executive produced by Judd Apatow. Dunham, Jemima Kirke, and Allison Williams star as a group of 20something women navigating their way through New York City. Get a look at the trailer here:
And finally, In the Loop director Armando Iannucci's political satire Veep will premiere on Sunday, April 22. Julia Louis-Dreyfus plays a senator who becomes the Vice President of the United States, only to find the job isn't quite what she expected. Watch a brief teaser below:
Discuss: Which of these will you be checking out in a few months, and which will you skip?