Elizabeth Olsen And Dane DeHaan Join Early Beat Poet Murder Story 'Kill Your Darlings'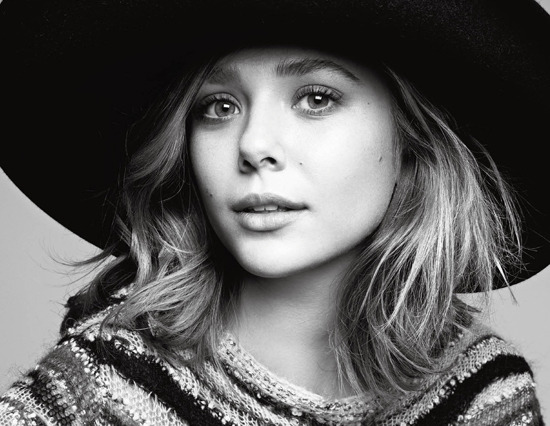 Thanks to her performances in Martha Marcy May Marlene and Silent House, Elizabeth Olsen became one of the brightest young stars of 2011, and now she's landed a part opposite Daniel Radcliffe in Kill Your Darlings, a film that explores the very early days of Beat Generation writers Jack Kerouac and Allen Ginsberg. Dane DeHaan and Jack Huston are signing on, too, to the film that is based on the true story of a Columbia University murder in 1944.
Variety reports that Olsen will play Edie Parker, "the wealthy art-student girlfriend" of Jack Kerouac, to be played by Jack Huston. Radcliffe is Allen Ginsberg, as previously reported, and Dane Dehaan is Lucien Caar, the guy who introduced Ginsberg and Kerouac and for whom Ginsberg developed a crush.
If the movie stays true to history, Dehaan should really be the lead, and here's why:
Carr had a long-standing friendship with an older guy named David Kammerer. (That role isn't yet cast.) Reportedly Kammerer was in love with Carr, or at least infatuated with him, and followed Carr around the country as Carr moved from one school to another. Kammerer was an old friend of William S. Burroughs (also not yet cast), who was also in this whole circle, and said that Carr and Kammerer never had a sexual relationship. Kammerer's attentions reportedly pushed Carr to an unsuccessful suicide attempt in his youth.
(Actually, if you read more about the weird Carr/Kammerer relationship, it sounds in some ways like the real-life version of the central infatuation in The Talented Mr. Ripley.)
I'll go straight to Wikipedia for a second to explain the core of the relationship between some of these people, and likely the core of the movie:
It was also at Columbia that Carr befriended Allen Ginsberg in the Union Theological Seminary dormitory on 122nd street (an overflow residence for Columbia), when Ginsberg knocked on the door to find out who was playing a recording of a Brahms trio. Soon after, a young woman Carr had befriended, Edie Parker, introduced Carr to her boyfriend, Jack Kerouac, then twenty-two and nearing the end of his short career as a sailor. Carr, in turn, introduced Ginsberg and Kerouac to one another – and both of them to his older friend with more first-hand experience at decadence: William Burroughs. The core of the New York Beat scene had formed, with Carr at the center. As Ginsberg put it, "Lou was the glue." Carr, Kerouac, Ginsberg and Burroughs explored New York's grimier underbelly together.
Kammerer kept hanging around, too, and in August 1944 made what Carr claims was a sexual advance that turned violent. Carr stabbed Kammerer, tied his hands and feet, weighed his body with rocks and dumped him in the Hudson River. From there, Carr went to Burroughs and Ginsberg for help.
So while Radcliffe's casting as Ginsberg suggests that he's the lead here, and I can certainly see the story being reshaped a bit to put him at the center, the basic events put DeHaan's character Carr at the center. We'll see how that turns out. But it is a fascinating story — young writers today certainly don't seem to have such wild lives.
(This movie has been kicking around for a couple years, with Jesse Eisenberg originally set to play Ginsberg, Ben Whishaw as Carr, and Chris Evans as Kerouac.)