Five New Posters For 'Star Wars Episode I: The Phantom Menace 3D' Are So Good, You Almost Forget How Bad It Is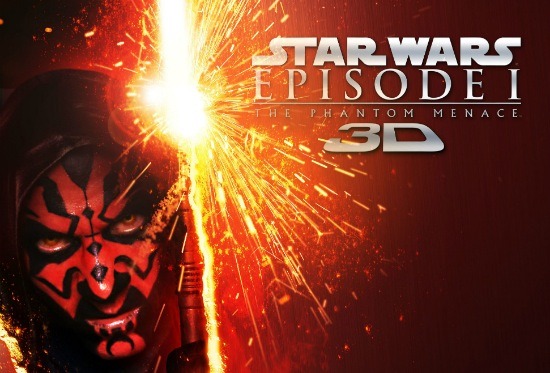 I feel like the late Nineties was such an innocent time to be a film fan. Geeking out over your most anticipated films wasn't about microscopic dissection, it was about simple passion and possibility. And no other film sparked our interest like Star Wars Episode I: The Phantom Menace. Sixteen years in the making, George Lucas' return to the Star Wars universe was going to be the event we'd tell our kids about. To this day I'll never forget the first time I saw the trailer, the teaser poster, or heard Duel of the Fates. I'll always remember the feeling of elation when I finally had that opening day ticket in my hand, the goosebumps as the Lucasfilm logo came on the screen and the screams that reigned down when the crawl finally began.
I'll also never, ever forget the thought that involuntarily popped into my head five minutes into the movie when two Jedi were swimming underwater. I thought, "What the heck is going on here?"
Star Wars Episode I: The Phantom Menace is being re-released in 3D on February 10 and five new posters have surface that are so incredibly cool, it made my consciousness revert back, just for a second, to how I felt on May 18, 1999.
Thanks to the Kino Gallery (via Comic Book Movie) for posting these posters. They almost look fan made but, either way, they still do the job.
Pretty nice, right? Whether or not these posters are real or not, Lucasfilm has always been good at marketing. Every poster for every movie they've ever released has been solid and some have been downright perfect. These aren't in that latter category, but they're certainly more evocative than the poster that was offically released for this 3D post-conversion. I can't even choose which one I like most. Even the one I like least, the one with the podracing, is only because that's such an over-used image.
I'll be honest. I'm still on the fence as to whether or not I'm going to pay to see this when it comes out next month. I guess I'm just a glutton for punishment. Or the teenager in me just wants to relive that fantastic Spring of 1999 when everything was possible.