Superhero Bits: Man Of Steel, Hit-Girl, The Avengers, The Amazing Spider-Man, Green Lantern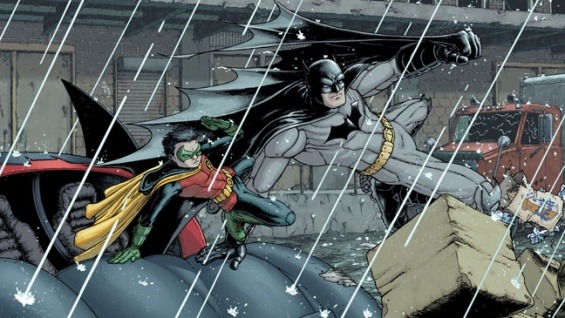 How much of The Avengers has Tom Hiddleston seen? What does The Amazing Spider-Man have to do with Drive? Which superhero actor did the people vote as being better than Thor and Captain America this year? When might we see the next trailer for The Dark Knight Rises? Which adjective does Stan Lee use to describe his cameo in The Avengers? Did you know Hit-Girl is getting her own spin off and there's art online? Read about all of this and more in today's Superhero Bits.
Above, an image from Grant Morrison's upcoming Batman comic book, Batman Incorporated. Read more at The Hollywood Reporter.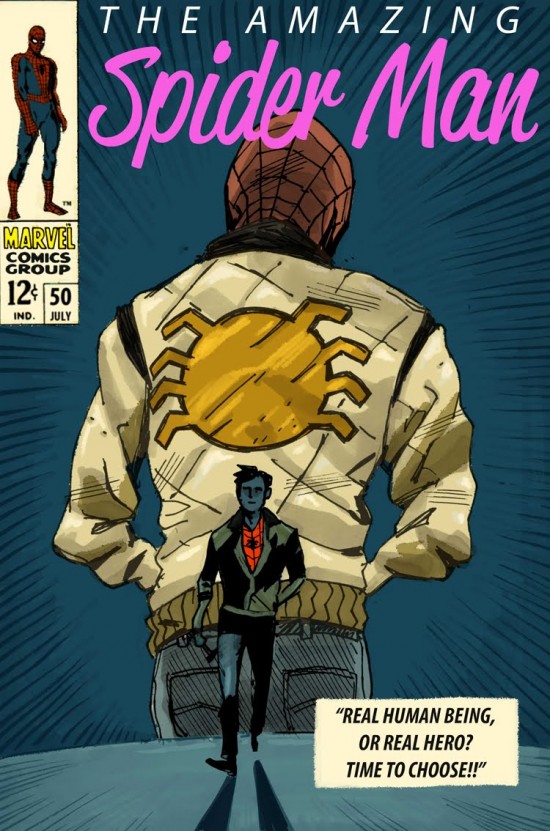 A play on the famous cover to The Amazing Spider-Man #50, artist Felvidéki Miklós imagines Peter Parker as a Real Hero, as in the film Drive. Thanks to Geek Tyrant.
Ryan Reynolds won the People Choice Award for Best Superhero for his role in Green Lantern. He defeated Chris Hemsworth and Chris Evans among others. I didn't think that many people actually saw Green Lantern, more likely teen girls voted on his abs. Read more at Comic Book Movie.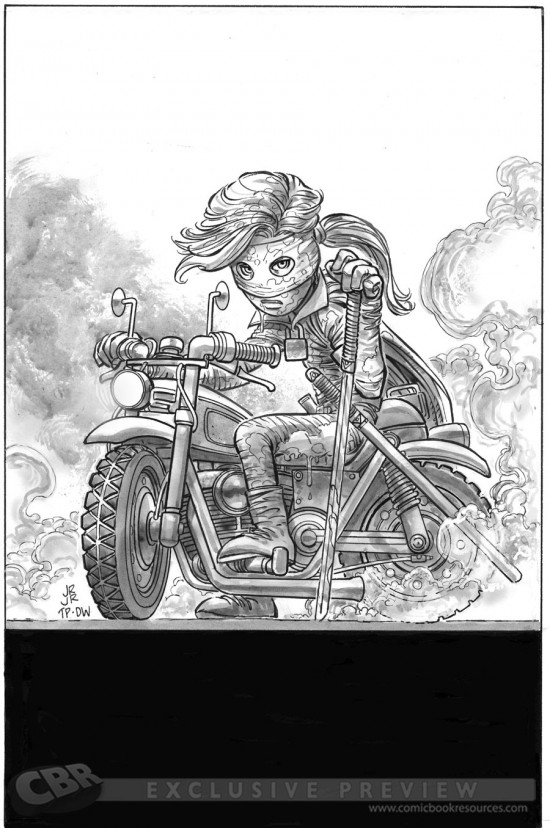 Wait a second, Mark Millar is doing a Hit-Girl spin-off comic book series? How did I not know about this? Read about that, and Nemesis 2, over at Comic Book Resources.
Commentary on the lost I'm A Marvel, I'm a DC video by ItsJustSomeRandomGuy.
Batman on Film (via CBM) believes the next, and final, Dark Knight Rises trailer will be released in May along with Tim Burton's Dark Shadows.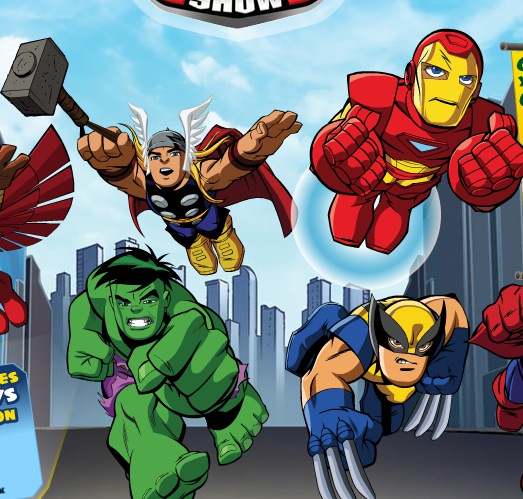 Marvel Animation's show, The Super Hero Squad, which you can currently see on Cartoon Network, is now heading over to The Hub beginning January 30. Head to Superhero Hype for the press release.
I Am Rogue exclusively spoke to actor Richard Schiff about his recently announced casting in Man of Steel. Tons of evasive answers here, but he's already shot some stuff and had plenty to say. Worth a read. Here's a sample:
I've already started shooting. I go back again this weekend and shoot for another couple of weeks and then will go elsewhere. So I've gotten my feet wet and have worked with Amy Adams, Chris Meloni and a few others. I've gotten to know Zack and he is fantastic. That guy is just an upbeat happy guy.
Due to the amount of graphics and images included in Superhero Bits, we have to split this post over TWO pages. Click the link above to continue to the second page of Superhero Bits.
Tom Hiddleston, speaking to Digital Spy (via CBM), talked about The Avengers and said he has yet to see a single frame from the movie.Jonah Nolan spoke to Crave Online and tried to put to rest any discussion of Bane's voice in The Dark Knight Rises:
I gotta tell you, I think what Tom Hardy's doing with the role is spectacular. I have the benefit of seeing a little bit more than the audience has seen at this point. It's pretty spectacular.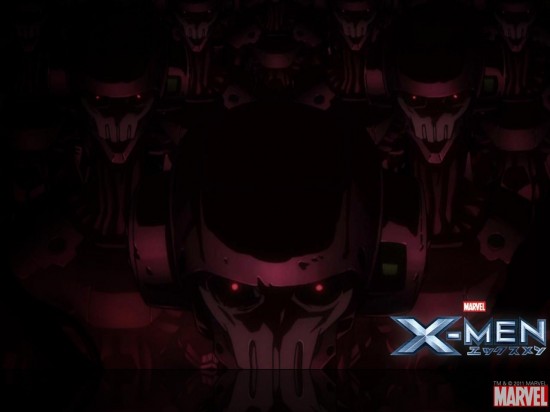 I love a good desktop wallpaper and the All Things X-Blog (via CBM) has posted some new ones from the X-Men Anime.
Crave Online spoke to Steve Schklair at 3ality, which made 3D equipment for The Amazing Spider-Man, The Hobbit and more, and said the following about some of the work on Spider-Man:
Most of the requests on Spider-Man came from the director of photography, not Marc Webb. The director of photography dealt with the specific tweaks of 'Well, we want to be able to hold this filter. We want to be able to change these lenses in this amount of time. We want this rig for this and this rig for that. We want to go wireless on steadicam. What can we do?' It's the tools that their crew is going to be using.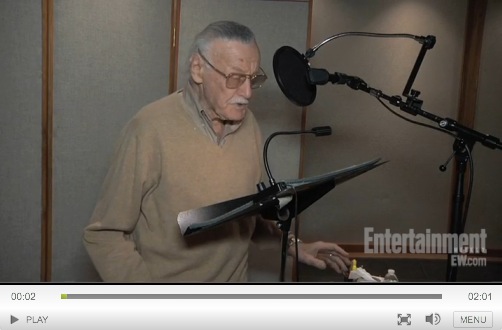 Entertainment Weekly spoke to Stan Lee about a bunch of upcoming Marvel projects and calls his cameo in The Avengers is "gonna be great." There's no embed, click above to see the video.
THE FINAL BIT SHOULD BE CONSIDERED A SPOILER FROM MAN OF STEEL.
3.
2.
1.
Here we go.
Superhero Hype has unearthed this eyebrow-raising set photo from Man of Steel. Why is this truck up in the air?