'Arrested Development' Writer To Direct Josh Groban, Ben Schwartz, Glenn Howerton, Steve Little In CollegeHumor's First Feature 'Coffee Town'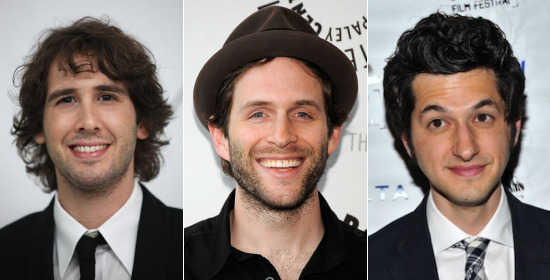 Comedy website CollegeHumor, best known for its viral shorts, is now looking to bring its irreverent sense of humor to theaters with its debut big-screen feature Coffee Town. Whether the company will actually succeed in its goal to become the next National Lampoon remains to be seen, but the promising array of talent they've lined up should help move things along.
Arrested Development writer/producer Brad Copeland has been hired to direct the film, his first, from a script he wrote, while Glenn Howerton (It's Always Sunny in Philadelphia), Steve Little (Eastbound & Down), Ben Schwartz (House of Lies, I guess but he'll always be Jean-Ralphio to me) and Josh Groban are lined up to star. It's not the highest profile roster I've ever seen, but it's none too shabby for a company making its first foray into film, either. More details after the jump.
Copeland describes the film as being "a little like Cheers," in the way that the characters "go about their day, but they always end up in the same place," and says he hopes to use Arrested Development-style absurdist humor to explore the coffeeshop culture of freelancers and the unemployed. "I think the deeper story is of people who, with all these offices shutting down, need places to go — even if the people [who work] in those places don't always want them there," he explained.
Though the low-budget Coffee Town marks CollegeHumor's first time making a movie, it's not the first time the company has attempted to expand its brand into other media. CollegeHumor has already published several spinoff books and has had a short-lived show on MTV. Two of its editors, Streeter Seidell and Amir Blumenfeld currently host the MTV series Pranked. The LA Times writes that both CollegeHumor and its competitor Funny or Die are modeling their filmmaking efforts after those of National Lampoon, which started out as a magazine before segueing into movies like its National Lampoon's Vacation series.
Coffee Town begins shooting next month in Los Angeles. No release date has been announced at this time.