Disney's 'Frozen,' Formerly 'The Snow Queen,' Will Be CG Rather Than Hand-Drawn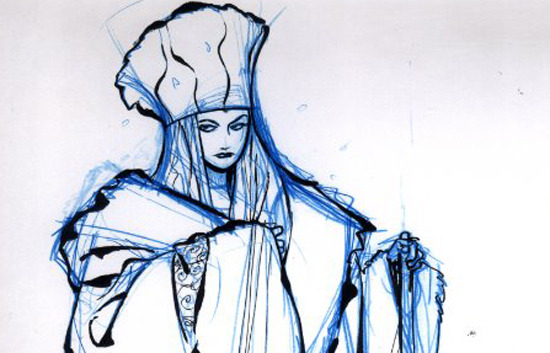 At the end of last year, Disney announced that a film called Frozen would be the studio's animated offering for the Holiday 2013 window, and we quickly learned that the film is the latest incarnation of a project once called The Snow Queen, which has been in development for many years.
When Frozen was formally announced, we did not know if it would be a new computer-animated effort, or done with more traditional hand-drawn techniques. Since a previous incarnation of The Snow Queen was meant to be a hand-drawn follow-up to The Princess and the Frog, we hoped Frozen would be hand-drawn.
Disney has confirmed today, however, that Frozen will not be hand-drawn; the movie will be a 3D CG animated feature, and presented in stereoscopic 3D in theaters. A bit more background info is below. 
Here's what Peter wrote a couple weeks back when the title Frozen was announced:
The story is an adaptation of author Hans Christian Andersen's 1845 fairytale The Snow Queen. The project has been in development at the mouse house off and on for at least a decade, originally shelved in late 2002, Glen Keane infamously quit the project in 2003, and the film was put on hold again in March 2010. When the project was last in development, it was set to be Disney's next hand drawn animated film after The Princess and The Frog. We don't know if that is still the case or if it is now a computer animated release.
Alan Menken was working on music for the Snow Queen incarnation of Frozen prior to the movie being put on hold in 2010; we don't know if his efforts will end up in the final film. Frozen is set to release on November 27, 2013.