Page 2: Drive, Back To The Future, The Hobbit, SOPA, Game Of Thrones, Community, Star Wars, Dexter, Star Trek, John Carter, Wes Anderson, James Bond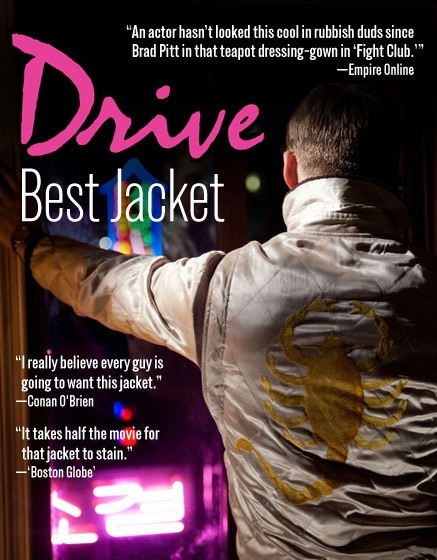 What is Page 2? Page 2 is a compilation of stories and news tidbits, which for whatever reason, didn't make the front page of /Film. After the jump we've included 46 different items, fun images, videos, casting tidbits, articles of interest and more. It's like a mystery grab bag of movie web related goodness. If you have any interesting items that we might've missed that you think should go in /Film's Page 2 – email us!
Header Photo: Fake "For Your Consideration" ads.
The Vanger family home in Stockholm from David Fincher's The Girl with the Dragon Tattoo has been having trouble finding a buyer.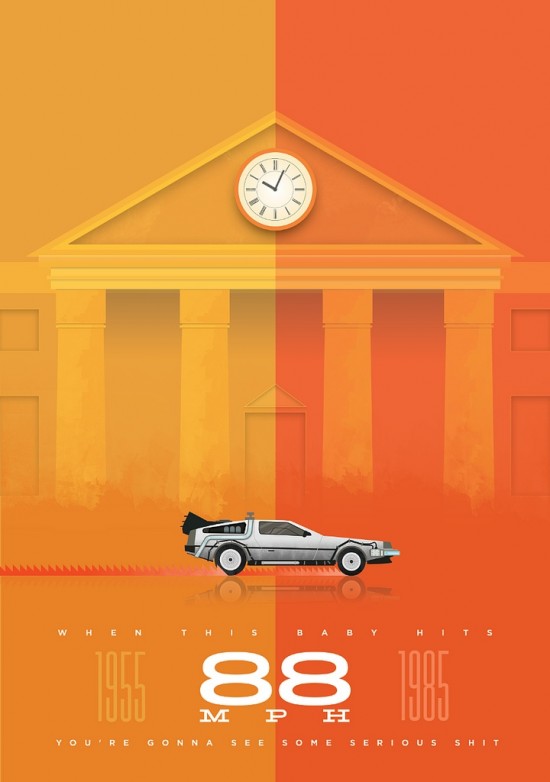 Andy Helms created this poster for Back to the Future.
Adrianne Palicki talks about playing Lady Jaye in G.I. Joe: Retaliation:
"Lady Jaye's a badass," says Palicki. "...She's the one chick in the boys club. She can hold her own."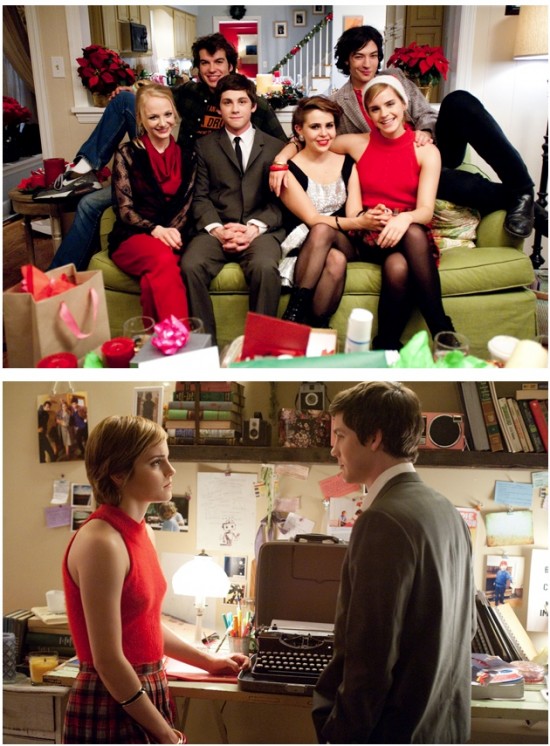 Check out Emma Watson and Logan Lerman in new photos from The Perks of Being a Wallflower
Comcast has rolled out "AnyPlay" live TV streaming for iPad users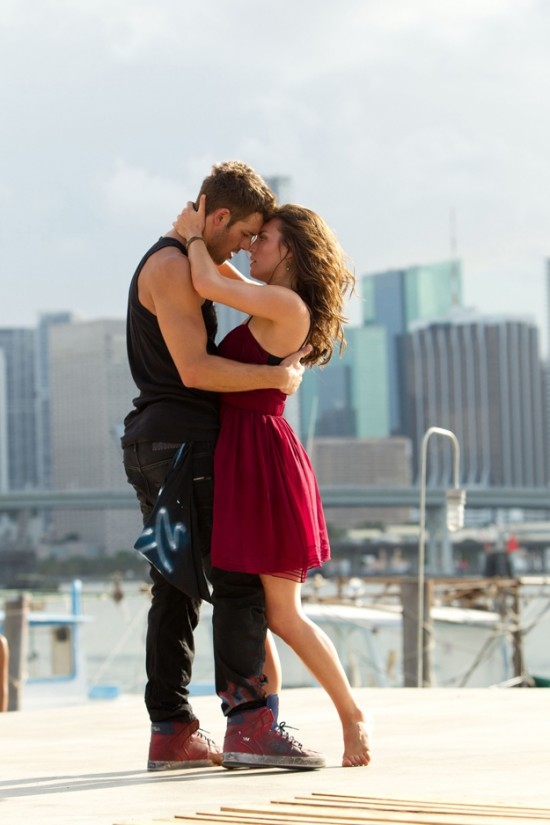 Check Out the First Image From Step Up 4
Salon explains why liberals love Downton Abbey.
Watch The first trailer for Peter Jackson's The Hobbit: An Unexpected Journey get sweded by MonkeyTheater.
UltraViolet Attracts More Than 750,000 Households in First Three Months
Due to the amount of graphics and images included in Page 2, we have to split this post over a BUNCH of pages. Click the link above to continue the second page of Page 2.

Infographic: Why the movie industry is so wrong about SOPA
Rejects lists 15 must-see films of Sundance 2012.
Watch the latest Game of Thrones Season 2 production diary.
James Cameron Opens Australia Branch Of his Cameron Pace Group 3D Production Services Company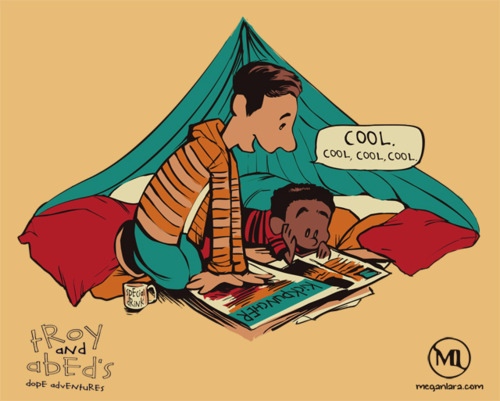 Troy and Abed's dope adventures.
Adam Brody will Star in Adaptation of Neil LaBute Play 'Some Girls'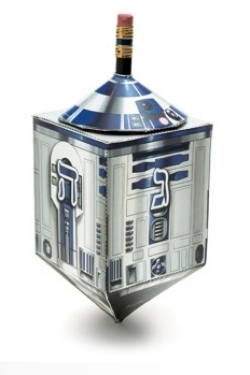 Create your own Star Wars Hanukkah Droidel.
ACE has announced the nominees for Excellence in Editing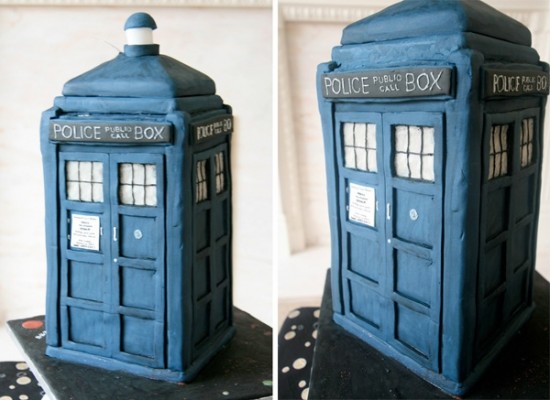 TARDIS cake.
Netflix has been hit with a class action suit over the stock plunge.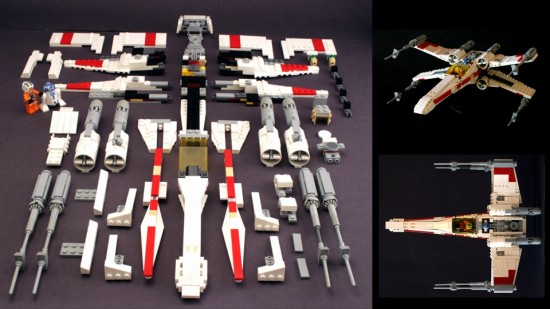 Learn How To Build the Best Lego X-Wing Ever
Ethan Anderton lists his top 10 favorite films of 2011.
Chewbacca's Cadbury's Ad Parody
Rejects lists the 11 best foreign films of 2011.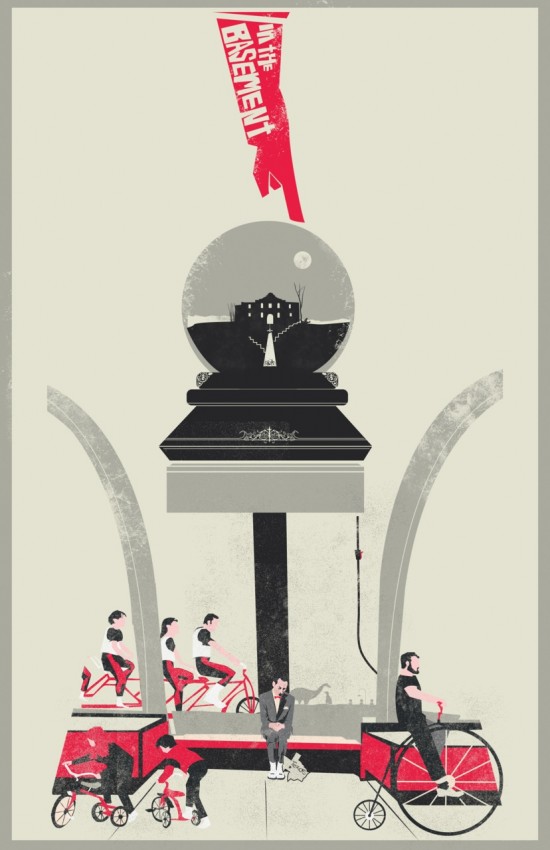 Fro Design Co are selling prints of their Pee-Wee Herman's Big Adventure print "The Alamo"
RopeofSilicon lists the ten worst movies of 2011.

John Carter advertisements have taken over Los Angeles.
How John Lasseter's Characters And Steve Jobs's Cash Saved Pixar From Death
Yes, a stormtrooper hit his head. Once you see it, you can't not see it.
OLV lists The Top 5 Most Travel-Inspiring Movies of 2011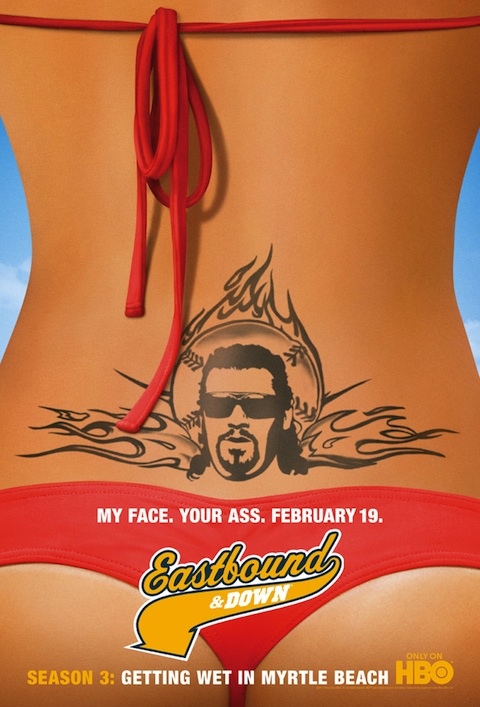 Eastbound & Down Season 3 Poster Reveals Kenny Powers In Tattoo Form
Empire Magazine polled actors for their best movies of 2011.
Watch the Blu-ray trailer for Star Trek: The Next Generation.
Read an excerpt from book 6 of Game of Thrones.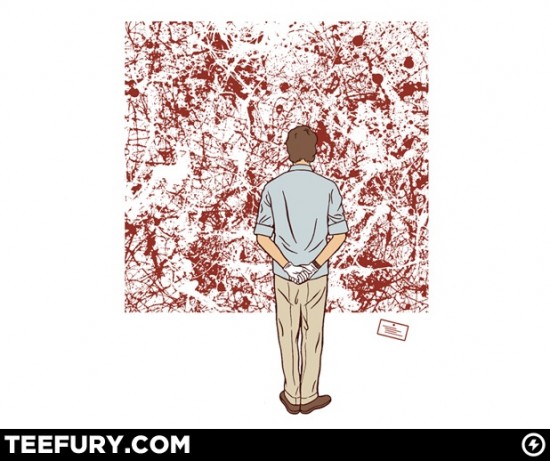 Today's t-shirt of the day on TeeFury is a Dexter -inspired design "The Connoisseur".
Amazon Lovefilm Inks Deal With ABC, Following Netflix UK Launch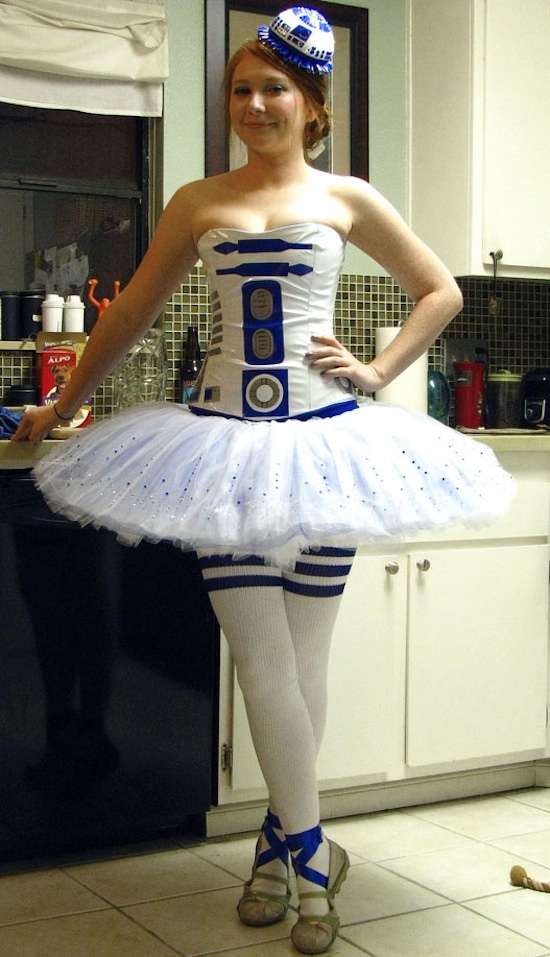 R2-Tutu
Vulture lists their Eleven Most Anticipated Sundance Films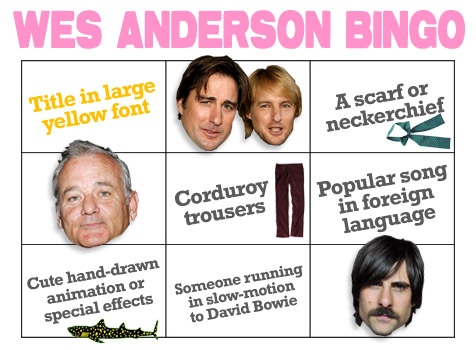 TheShiznit plays Wes Anderson Bingo.
Wall Street Journal lists Nine Sundance 2012 Performances to Watch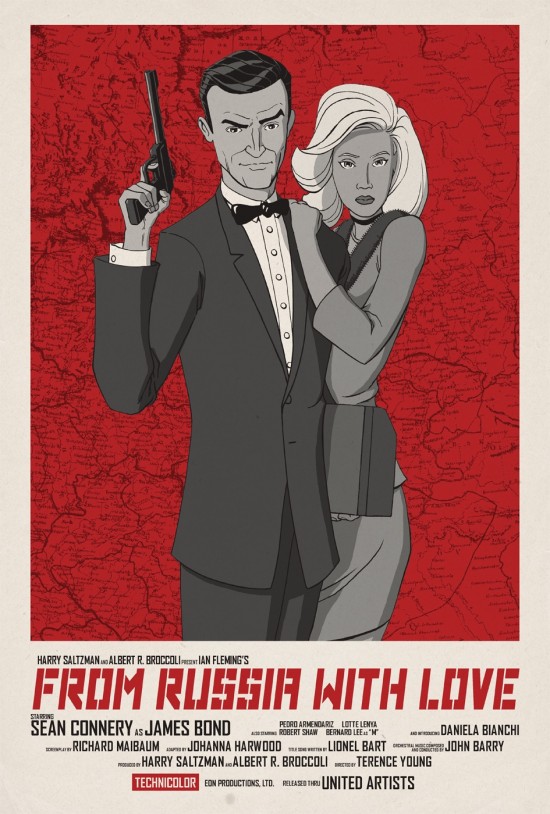 Jonathan Chan's From Russia With Love poster.
BuzzSugar lists the 10 best press room quotes from the Golden Globes.
Watch George Lucas' interview from The Daily Show talking about Red Tails
Lionsgate will sell TV Guide.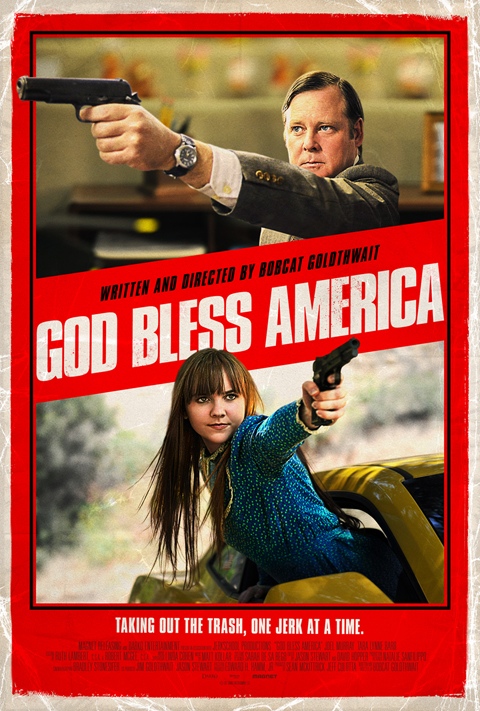 Fandango has the poster for Bobcat Goldthwait's God Bless America.
HBO acquires the rights to the Sundance documentary Me @ The Zoo.