'Gladiator' And 'Hugo' Screenwriter John Logan To Write 'Jersey Boys'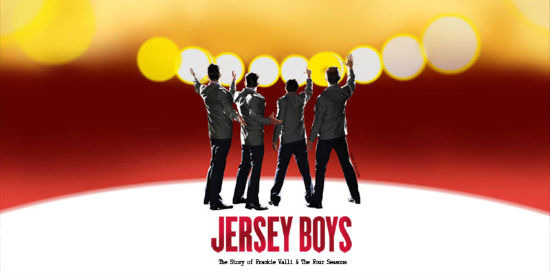 Late late year, the rights to one of Broadway's biggest hits went up on the auction block. Jersey Boys: The Story of Frankie Valli & The Four Seasons was coveted by Steven Spielberg, Tom Hanks, Warner Bros. and Twentieth Century Fox. They all lost out. GK Films paid over seven figures for the musical and after a year without any movement, they've finally hired a screenwriter.John Logan will adapt the real life rags to riches story of Frankie Valli and the Four Seasons, a legendary musical group who went from the street corners of New Jersey to massive musical success with songs such as Oh What A Night, Big Girls Don't Cry, Rag Doll, Sherry, and Can't Take My Eyes Off of You. Recently, Logan wrote Hugo for Martin Scorsese but he also wrote Gladiator for Ridley Scott, Any Given Sunday for Oliver Stone, Sweeney Todd for Tim Burton and Rango for Gore Verbinski. Two of his latest scripts, Steven Spielberg's Lincoln and Sam Mendes' James Bond film Skyfall, are currently in production. Wow. What a resume.
Read more about the film after the jump.
The Hollywood Reporter first posted the news of Logan's involvement with Jersey Boys, which is expected to be distributed by Columbia Pictures once all is said and done.
When the news of the sale initially broke, the writers of the book for the Tony-winning Broadway musical were said to be writing the adapted screenplay. Now, there's no indication if that happened or if Logan's will be the first draft. With the mysterous year in between that and this, I'd venture to guess they turned something in and GK Films wasn't happy. But that's total speculation.
As a huge fan of the musical, I hope Logan's version is in line with the work he's done for Scorsese (he also wrote The Aviator). Both that and Hugo were slick stories, but had a sort of down and dirty quality. Jersey Boys needs that.
Do you think Logan is a good match to this material? Who should direct?
Here's a little bit I wrote about the show last year along with a video to give you an idea:
Jersey Boys is one of the most successful shows still running on Broadway. It opened in 2005 and has sold over $1 billion in tickets not only in New York, but all over the world. The show's success is partially because of its relatable, inspiring story of working hard and fulfilling your dreams but more so because it's the rare musical where almost everyone who sees it knows all the songs before stepping in to the theater. Below is an example of what the show is like. Notice the awesome way it incorporates live performance and what it would have been like to experience this moment as an audience member on TV. I love this show.