Rob Marshall To Bring Stephen Sondheim's 'Into The Woods' To The Big Screen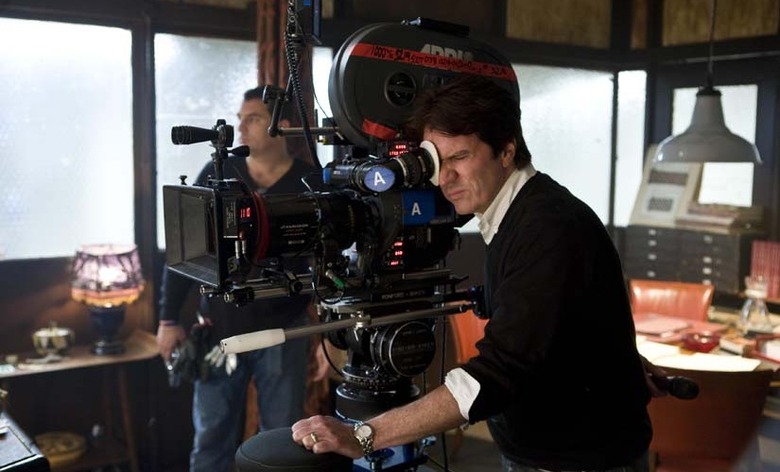 Rob Marshall made his feature filmmaking debut in 2002 with the Broadway adaptation Chicago, and earned a Best Picture Oscar and a Best Director nomination for his trouble. However, his second big-screen musical, 2009's Nine, didn't fare quite as well, receiving mixed reviews and tanking at the box office. So here's hoping his next attempt at a movie musical, an adaptation of Into the Woods for Disney, turns out more like the former than the latter. The new film is one of two Marshall is considering for his next feature, the other being Warner Bros.' The Thin Man remake with Johnny Depp.
Stephen Sondheim and James Lapine's Broadway classic seems to fall in with the current fairy tale craze, weaving together several Grimm Brothers fairy tales including Little Red Riding Hood, Jack and the Beanstalk, and Rapunzel to tell the story of a baker and a wife who want to start a family. More details after the jump.
Into the Woods also marks Marshall's second time working with the studio, after last year's Pirates of the Caribbean: On Stranger Tides. Considering that film's $1 billion global box office take, it's no wonder both parties are eager to keep the relationship strong, and in fact Marshall and his producing partner John DeLuca have recently signed a two-year, first-look deal to develop new projects for the studio.