'Saving Private Ryan' Writer Robert Rodat Rewriting 'Thor 2'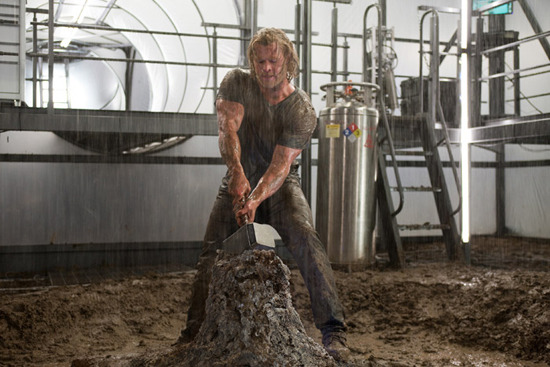 Marvel's development of a sequel to this past summer's Thor has turned into a minor spectacle. Brian Kirk, a TV director with recent experience on Game of Thrones, was nearly hired, but walked away over "creative and financial sticking points that arose during negotiations." Patty Jenkins, whose last feature was the Oscar-winning Monster, was hired, and then fired. Finally, another director with TV and Game of Thrones experience, Alan Taylor, was hired.
As all this took place Marvel had a Thor 2 draft in hand from Don Payne, a Simpsons writer who is among the five people with writing credits on Thor. But Marvel planned to have someone do another pass on the script once a director was in place. Now that Taylor is set, Robert Rodat has been hired to rework Payne's script. Rodat got sole credit for the screenplays for The Patriot and Saving Private Ryan, and created the 2011 alien invasion series Falling Skies.
Marvel has been pretty tight-lipped about what we'll see in Thor 2, and we have no real info on where Rodat's rewrite is likely to go. No doubt it will deal in some manner with the aftermath of The Avengers, but as Marvel is talking about making Iron Man 3 a relatively stand-alone movie, perhaps Thor 2 will be similarly crafted.
Thor 2 will shoot later this year for a November 2013 release. Chris Hemsworth will return as Thor, and Natalie Portman should be back as Jane Foster. [Deadline]