New 'Hunger Games' Image Shows Peeta And Katniss Training; Tickets On Sale February 22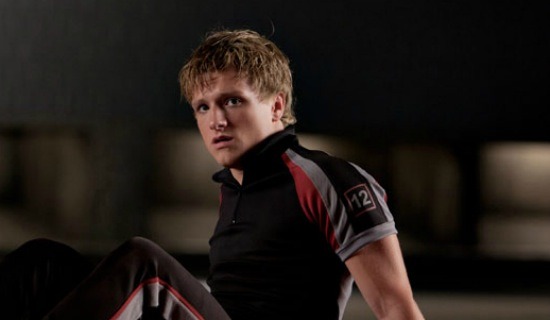 Hungry for some Hunger Games info? Well you're going to get it either way. A slick new image has surfaced showing the film's two main characters Katniss (Jennifer Lawrence) and Peeta (Josh Hutcherson) in their training uniforms before they're forced to kill 22 other kids from across the country live on TV.
The film's production company, Lionsgate, has also revealed that advance tickets for Gary Ross' film, which will be released March 23, go on sale February 22. Read the press release, check out the new image and read what it's all about after the jump.
Here's the new Hunger Games image, direct from Entertainment Weekly. Click on it for a bigger version.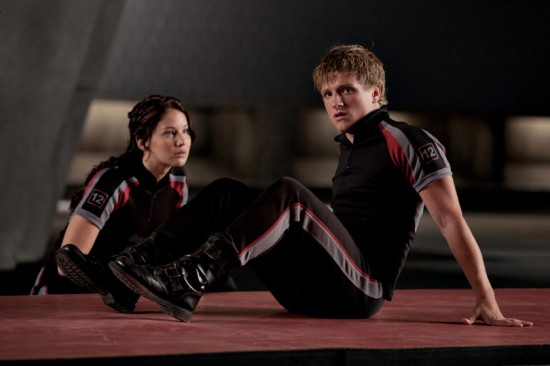 To explain what's going on here for those who haven't read the book, after Katniss and Peeta are chosen to compete in the Hunger Games (representing District 12, hence the 12) they're taken to the Capitol where they train. Each group of kids from each district is put through various stations teaching them different survival and attack methods to help them in the games. Once those are completed, the Tributes, as they're called, are paraded in front of a committee to show what they've learned and assigned a number grade based on the likelihood that they could win. This image is from that part of the movie. Basically Act 2.
As for the tickets, here's the official press release with all the info. They go on sale February 22.
Lionsgate announced today that tickets for the highly anticipated film THE HUNGER GAMES will go on advance sale on Wednesday, February 22, 2012.  The film takes place during the 74th Annual Hunger Games, and today marks the celebration of 74 days until the film's release, another milestone in the countdown to release following the successful #HungerGames100 Poster reveal across 100 websites on December 15.
Fans can register for email or text alerts to remind them when tickets go on sale, and also RSVP for the event by clicking here.
Tickets will be on sale on the 22nd at www.movietickets.com and www.fandango.com.
Just over two months until release. I'm ready for a new trailer, what about you?