'Goodfellas' TV Series Lands At AMC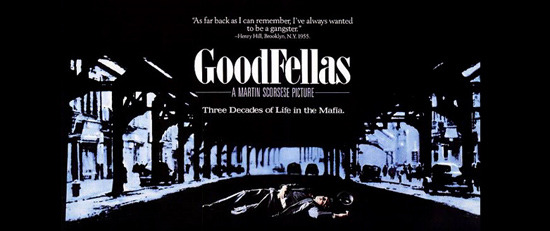 Over the past year we've heard a bit here and there about the development of Goodfellas as a television series. The classic Martin Scorsese gangster film was scripted by Nicholas Pileggi based on his own non-fiction book Wiseguy, and Pileggi has been involved in developing the new show.
As we've reported on the potential for a Goodfellas show, we've seen quite a few different responses to the idea. Now we know that the show has landed with a development deal at AMC, home of Mad Men, Breaking Bad and The Walking Dead.
Deadline has the basic details: Pileggi will co-write with Jorge Zamacona (Homicide: Life on the Street) and the two will exec produce with Irwin Winkler (producer of the filM) and his son David Winkler.
Deadline doesn't have any plot details (saying only that this is "a series version of one of the most praised movies of all time") so we'll have to speculate about whether this will still be a prequel story, as Pileggi mentioned over a year ago:
Of course, you can't pick up from Goodfellas, since we murdered everybody, or rather, everybody was murdered! There's nobody left. But I think we're going to figure out a way to do the early years – sort of a prequel. The part of the movie people often like best is the opening third, where all the funny stuff is happening, and there's so much we could fit in.
Of course, as we've talked about before, Goodfellas was the product of Pileggi working with the actors and Martin Scorsese, and there was a lot created on set by Scorsese and the actors. So while Pileggi is certainly the author of Goodfellas as a story, he isn't even close to being the author of the film. That just means that this TV series will probably be like the film in name and concept only, but I guess you knew that.