Jordi Mollà Enters Talks For 'Riddick', Katee Sackhoff In Final Negotiations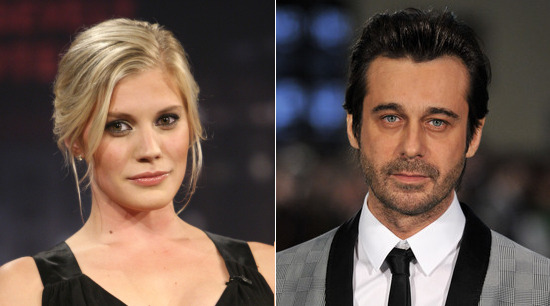 It took years for Vin Diesel and David Twohy to finally get their third Riddick movie off the ground, and even once production began, the project ran into further troubles and was forced to go on a two-month hiatus while it paid off its debts. But production is back in full swing at the Montreal set now, and things are looking up, at least on the casting front.
According to new reports, Colombiana actor Jordi Mollà has entered negotiations to play the head villain, while Battlestar Galactica star Katee Sackhoff, who was offered a part back in the fall, is now in final talks to board the untitled picture. More details after the jump.
Meanwhile, according to Deadline, Sackhoff is close signing a deal to play female lead Dahl, another mercenary out to get Riddick. Sackhoff is best known for her starring turn on the Syfy reboot Battlestar Galactica, and more recently Season 8 of 24. If she officially joins the Riddick sequel, she'll shoot it before transitioning into Longmire, her new A&E series. Sackhoff also recently wrapped Sexy Evil Genius and Haunting in Georgia.
Other actors who've been rumored for the film in the past include Andreas Apergis, Bokeem Woodbine, Dave Bautista, and Karl Urban, but as far as we know, none of them have signed on at this point. No release date has been announced at this time.
Here's a synopsis of the new film that's been floating around for a while:
Betrayed by his own kind and left for dead on a desolate planet, Riddick (Diesel) fights for survival against alien predators and becomes more powerful and dangerous than ever before. Soon bounty hunters from throughout the galaxy descend on Riddick only to find themselves pawns in his greater scheme for revenge. With his enemies right where he wants them, Riddick unleashes a vicious attack of vengeance before returning to his home planet of Furya to save it from destruction.