'Bridesmaids' Helmer Paul Feig To Direct 'The Better Woman'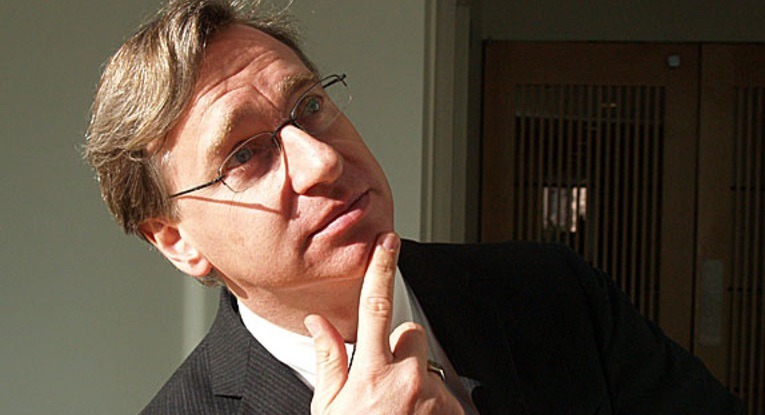 Not Bridesmaids 2, not Bridget Jones 3, Paul Feig has signed on to direct an original film as a result of his massive 2011 success. The director of Bridesmaids and co-creator of Freaks and Geeks has committed to direct The Better Woman, a comedy at Universal about a powerful young woman whose boyfriend dumps her for an older lady. The younger woman then befriends her elder to figure out what the ex-boyfriend sees in her. Gilmore Girls creator Amy Sherman-Palladino is writing the screenplay and Reese Witherspoon was, at one point, attached. But no longer. Read more after the jump.
Variety broke the news of Feig's latest gig, which has been a topic of discussion for some time.
Despite the fact that he's been in the industry for well over a decade, after the huge success of Bridesmaids (besides making $170 million domestic, it has a shot at a Best Picture nomination) Feig was one of the hottest directors in town. He sold a pitch to Universal, which could potentially star Melissa McCarthy and Jon Hamm (both of whom have massive TV commitments), he teased directing some kind of mysterious reboot, was attached to direct Bridget Jones's Baby before bowing out and now, out of nowhere, he's attached to The Better Woman.
Here's how Variety describes the film, which is a little more detailed than my summary above:
Story follows a high-powered young executive who is dumped by her boyfriend for an older woman. She befriends the woman to discover why her boyfriend chose her, and rediscovers herself in the process.
There's no indication if that story will be more heartfelt, raunchy, funny, dramatic, insert adjective here or what. From the creator of Gilmore Girls, though, it's likely to be a romantic comedy with more former than latter. Plus, since the script is still being written, there's nothing to stop Feig from making another movie in the meantime. Save for maybe a script he cares about.
Are you surprised Feig has picked this film to direct?