Superhero Bits: Thor 2, Man Of Steel, The Avengers, Supercrooks, Superman Lives, Spider-Man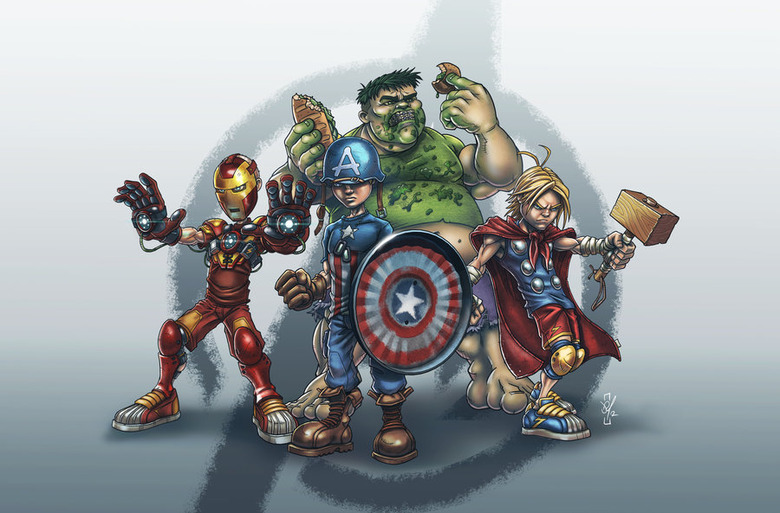 When and where will Thor 2 be shooting? What would a scrapped Superman video game have looked like? Was Heath Ledger posessed on the set of The Dark Knight? Where can you play an official Avengers video game? Does Tom Hardy think his life will change after The Dark Knight Rises? Has Marvel started advertising The Avengers? Want to read some of Mark Millar's Supercrooks? Is The League of Shadows in The Dark Knight Rises? Read about all of this and more in today's Superhero Bits.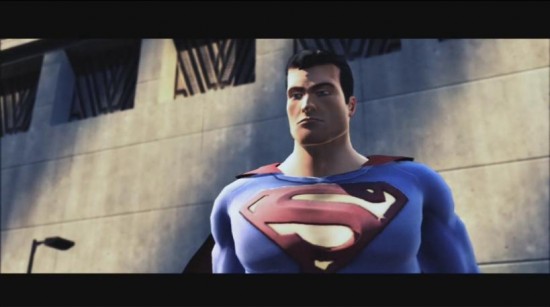 Just Push Start (via Comic Book Movie) has posted a ton of concept images from a scrapped Superman video game. Most are better than this one, just smaller, but I wanted to call your attention to it.Tom Hiddleston confirmed to Empire (via Superhero Hype) that Thor 2 will begin shooting in London this summer.Rifftrax will be releasing an alternative version of Captain America: The First Avenger this week. Watch this preview clip for an idea of what to expect. Thanks to Super Punch.Movieweb did an interview with exorcist expert Reverend Bob Larson about The Devil Inside and he surmises that Heath Ledger was, indeed, possessed when he shot The Dark Knight. Here's a sample of the wacky interview:
I would say...something overtook that man. There is a strong possibility that somehow, he just took on too much of the evil of this character. After all, whether it was psychological or spiritual, he could not draw that distinction anymore. That is not the first time I've had an actor tell that sort of thing to me. When they are called onto portray that role.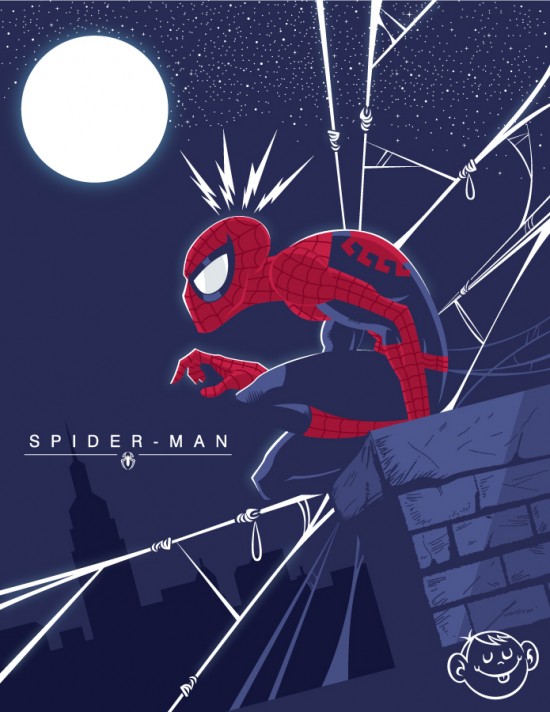 Geek Tyrant has posted some Marvel and DC themed art by DeviantArt artist Dennis Salatier such as Spider-Man above.Joey King, the young actress who appears in The Dark Knight Rises, spoke to Teen Spot (via CBM) about her work in the film. It's mostly pointless butt-kissing, but this is kind of interesting:
Working on The Dark Knight Rises was so cool. I got to travel to different places that I have never been to before. I got to go to India, I got to go to London. Christopher Nolan is awesome, so is Christian Bale.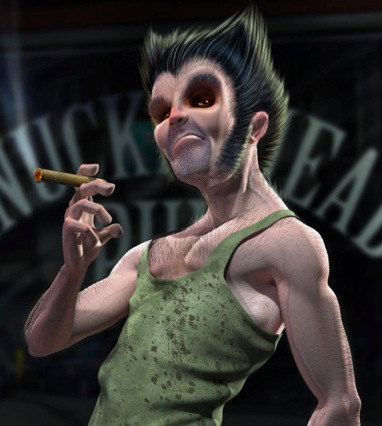 This 3D rendering of Wolverine is kind of creepy. Head over to Cool Vibe to see the full image by Ivan Kisil Miskalo.
The BBC (via You Bent My Wookie and Nerd Basterds) is running at story that scientists have developed a new, stronger type of silk, engineered from spider-webs. Can real life web-shooters be far behind?
Due to the amount of graphics and images included in Superhero Bits, we have to split this post over THREE pages. Click the link above to continue to the second page of Superhero Bits.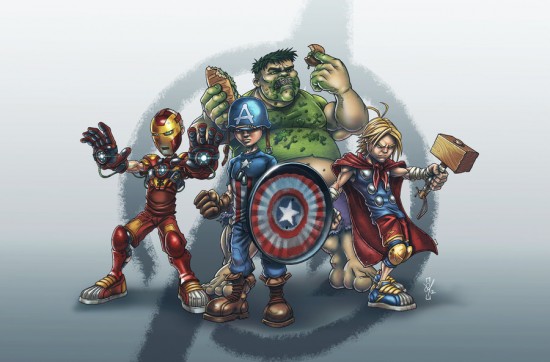 Deviant artist DazTibbles has made some cool "School Yard Avengers" drawings. They should totally make this TV show if the movie is a big hit. Head there to see the individual characters.
The Sports Hero thinks they have found visual confirmation that the League of Shadows is, indeed, in The Dark Knight Rises. No spoiler alert needed, it's in the trailer.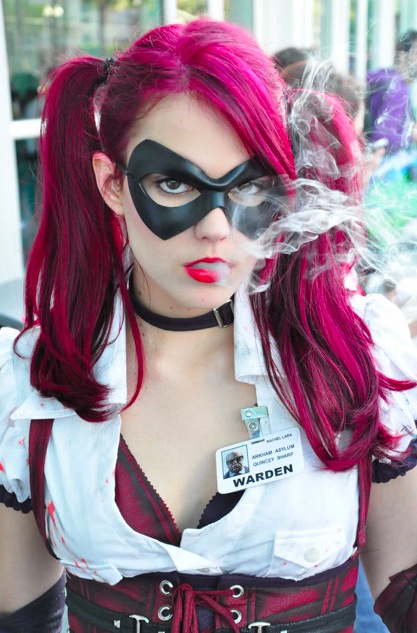 Super cute Harley Quinn cosplay by Rachel Lara over at Comic Book Cosplay (via Fashionably Geek).
While we won't see that cool Avengers game which leaked a few months back, Marvel is releasing an Avengers game on Facebook. Superhero Hype says it's called Marvel: Avengers Alliance. Check out the trailer above.
Loki's stunt double, Paul Lacovara, spoke to Comicus (via CBM) and dropped a bunch of info about The Avengers. Here's a highlight:
When I got the call for this film, I found out what we had coming up and really started training with one weapon in particular. I'd say which one it is, but don't want to give any hints as to how badass Loki really is or say anything I'm not supposed to. Perhaps more will be revealed through upcoming trailers. We also had quite a bit of rehearsal time for our fights and Tom was there kicking ass, day in and day out.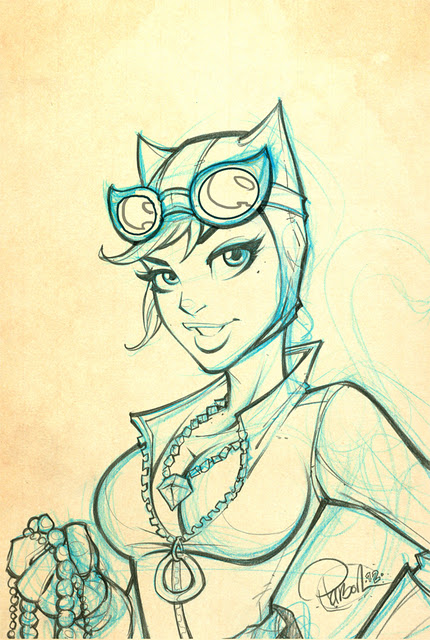 This Planet Pulp site has some fantastic superhero art on it, all seen through a pulpy lens. Here's a Catwoman sketch by Brett Parson.
Tom Hardy spoke to The Mirror (via CBM) about his post Dark Knight Rises expectations:
I'm not even thinking about how it's ­going to blow up for me after Batman. I'm just going to ­enjoy it and I'm still going to be buying a pint of milk by ­myself at the corner shop. My aim is to get an ­allotment. But where I live they are very ­selective about who they give one to, so even when I get to Michael Caine levels of ­acting I may not be able to have one.
Due to the amount of graphics and images included in Superhero Bits, we have to split this post over THREE pages. Click the link above to continue to the third page of Superhero Bits.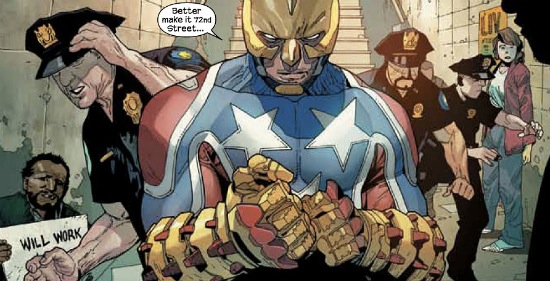 Comic Book Resources has an exclusive look at several pages of the new Mark Millar comic, Supercrooks, which Nacho Vigalondo will hopefully be adapting into a film.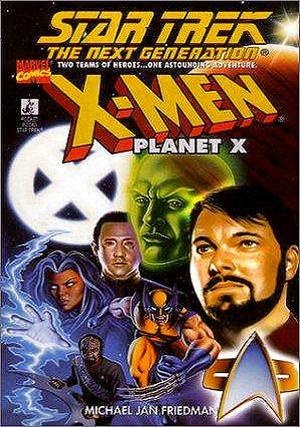 Remember that Star Trek: The Next Generation/X-Men crossover novel? Wait, you don't? Exactly. io9 has a great write up on the cross over that time forgot.
Concept designer Peter Rubin spoke to filmsketchr (via CBM) about his work on Man of Steel, including the new logo. Interesting stuff. Here's a taste:
I'm a huge Superman fan going back to childhood, and so was very, very glad to be a part of it. I got some amazing design opportunities. For one, I was asked to design the new "S" insignia, the one that Henry Cavill is wearing in all those leaked on-set photos. I've been drawing that in one version or another since I was four years old. I was hitting in the sweet spot, and it felt like one of the high points of my career as a designer. There were some interesting struggles associated with it.
Lady Spider-Man in full body paint from CBCP via Fashionably Geek.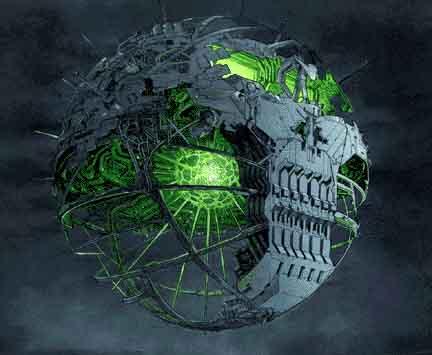 More and more Superman Lives concept art has surfaced from TimBurton.JP (via CBM). That's Brainaic's ship above. Looks like Unicron from Transformers.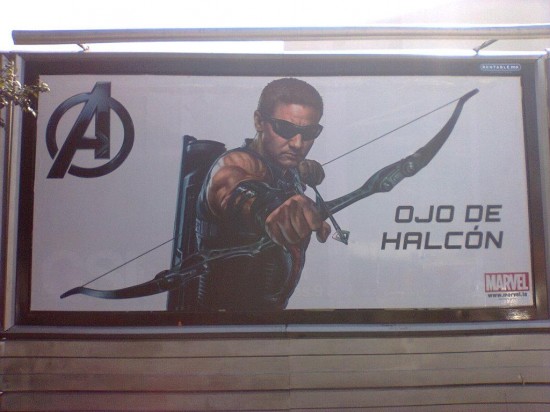 Finally, Unleash the Fanboy (via CBM) has posted a few international billboard promoting The Avengers. It's starting, people.