Tim Burton Wants Robert Downey Jr. To Play Geppetto In 'Pinocchio'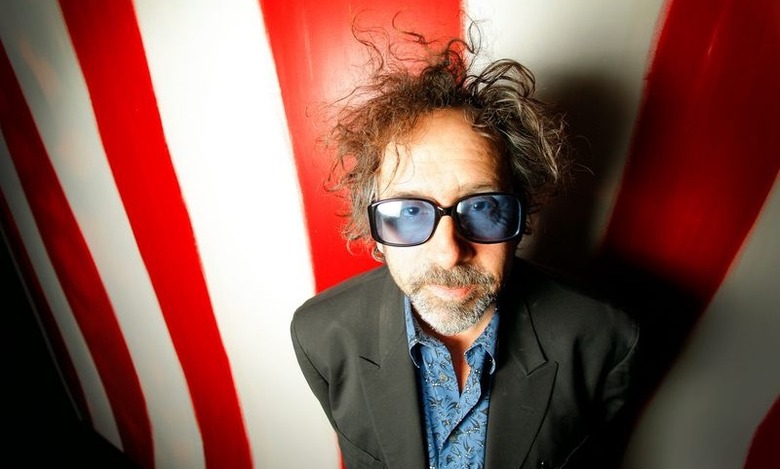 Tim Burton has two movies coming out in 2012, Dark Shadows and Frankenweenie, but what he does after that is very much up in the air. The Batman, Edward Scissorhands and Alice in Wonderland director is attached to several different projects but, as of this moment, his interest is mostly on something new: a live-action version of the classic Carlo Collodi book and Disney film Pinocchio. And he'd like Robert Downey Jr. to play the woodcarver who makes a real life boy. Read more after the jump.
The Hollywood Reporter exclusively broke this story which, of course, comes with a ton of cavieats.
Neither Burton nor Downey has a deal with Warners, but sources say Burton is keen to direct the film and has begun talks with the studio, so it's just a question of whether Pinocchio will be his next movie. The Alice in Wonderland director also is eyeing an adaptation of Miss Peregrine's Home for Peculiar Children at Fox, among other projects. Warners wants to move quickly with Pinocchio, so if Burton chooses to make another movie first, the studio might move on to other directors.
Despite all that, as well as Downey's busy schedule, the actor has reportedly expressed a major interest in the project and working with Burton.
This version of the film, which was written by Pushing Daises creator Bryan Fuller, is different from the Guillermo Del Toro film that's in development as well as the Shawn Levy one. It is more along the lines of Burton's Alice in Wonderland in that it's a pseudo-sequel to the classic story. Geppetto is the star who "embarks on a quest to reunite with his missing marionette." It's set up at Warner Bros.
I'd pay to see anything Burton or Downey Jr. do so, if they two can get on the same page, I'm all for it. There certainly are a bunch of bridges to cross first though. And if Downey Jr. fails, I'm sure Burton has Johnny Depp on speed dial.
Do you think this will happen? Does the collaboration excite you?