Brian Beletic To Direct Disney's Matterhorn Movie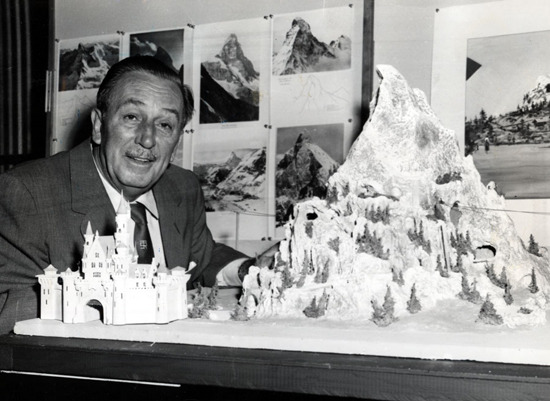 One of a few films Disney is making as big-screen exploitations of existing theme parks is a film based on the Matterhorn ride.
The film, originally referred to as The Hill, was announced last year, and is currently being referred to as Untitled Explorers Project. Now the movie has a director: commercial helmer Brian Beletic, who has made spots for Converse, Nike, and Ikea, as well as many music videos for the Black Eyed Peas ('Karma,' 'Weekends,' 'B.E.P. Empire,' more) and videos for Fatboy Slim ('Don't Let the Man Get You Down') Cee-Lo ('Closet Freak,' 'Gettin' Grown') and El-P ('Deep Space 9mm').
The film, written by Jason Dean Hall, sounds like a classic sort of adventure movie with some extreme sports elements straight out of 2003: "A small group of young, super adventure/explorers, each with a specific skill set, are brought to the remote backcountry of the Pennine Alps under various guises for a trek across one of the planet's remaining untouched realms. They do this with extreme skiing, snowboarding and mountaineering." Deadline reports that Disney has even hired Brain Farm Cinema, creators of snowboarding film The Art of Flight, as consultants.
Oh, and if things haven't changed, there are yetis in the film. This is the older plot synopsis: "a thrilling, fast-paced movie centering on five young adventure seekers who, for mysterious reasons, are called to the top of the mountain and encounter a Yetis on the journey down."
Disney's other theme park movies are the Pirates of the Caribbean franchise (which should go without saying) and Magic Kingdom, which Jon Favreau will direct this year. Disney was developing a new Haunted Mansion movie with Guillermo del Toro, but that's been back-burnered at this point.