'Oldboy' Shoot Pushed A Few Months; Still Needs A Villain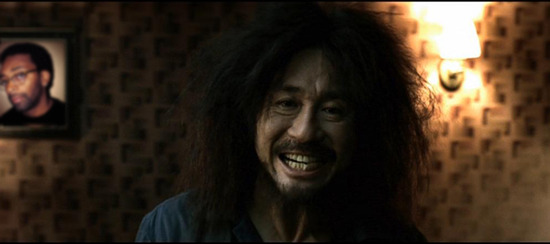 It's great how, with Spike Lee signed as director and Josh Brolin set to play the lead role, the remake of Oldboy went from something I hoped would die a quiet death to a film I'm actually looking forward to seeing. But we're all going to have to wait a bit longer to see the film, as a delay has set in. The shoot once meant to start in March will now happen later in 2012. Not to worry just yet, as the issue at hand is nothing more pressing than a scheduling issue, but it could have some impact on casting.
Variety's Jeff Sneider said today, "OLDBOY pushing back to late summer/early fall b/c of JOSH BROLIN's press commitments for MEN IN BLACK 3." That's something we probably could have guessed, with Lee's Oldboy still not quite cast up and ready to go, and Sony's MiB III opening on May 25. The tentpole sequel is going to take a lot of promoting, and as Josh Brolin is one of the leads of the movie, he's got work to do.
And it seems like Oldboy doesn't have a villain set just yet, either. While a few different offers have gone out, most notably to Colin Firth and Clive Owen, Firth turned down the role, and Sneider also said today, "don't expect Clive Owen to play the villain."
I'm hoping that any difficulty in casting the villain role at this point is related to the need to push the overall shoot a bit — someone who might have been available in the spring may not be available in August or September. Happens all the time.
Oldboy is, of course, the Mark Protosevich-scripted remake of Park Chan-Wook's highly praised South Korean thriller about a man (Brolin) kidnapped and held in a strange prison for fifteen years. Upon release, he is contacted by the man who imprisoned him (the role for which Firth and Owen have been approached) and sets off on an investigation to find out the reason for the man's antagonism. He is joined by a young sushi chef (Mia Wasikowska has been offered the role) with whom he begins a complex relationship.