Mark Wahlberg Still Considering Michael Bay's 'Pain And Gain', Talks 'The Fighter 2' And 'Entourage'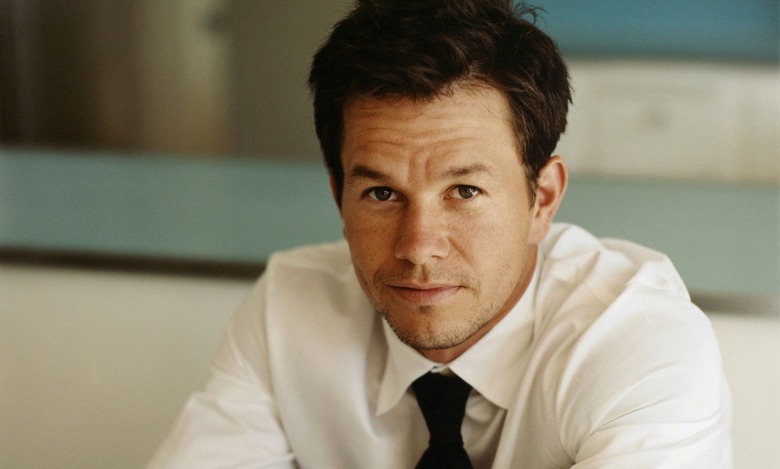 Although Mark Wahlberg is the kind of A-list star that's constantly in the public eye, he actually hasn't appeared in a movie since 2010's The Fighter. Next week's Contraband marks the end of that streak, however, and it looks like Wahberg will be returning to his usual busy ways after that. The actor has already finished shooting this summer's Ted, is currently filming Allen Hughes' Broken City, and has Good Time Gang and 2 Guns on his upcoming slate as well.
And then on top of that, there's also The Fighter sequel, the Entourage movie, and possibly Michael Bay's Pain and Gain — which, contrary to previous reports, Wahlberg says he has not declined. In a recent interview, the star gave some status updates on each of those projects. Basically, it sounds like each of them are waiting on a script. Read his comments after the jump.
It's definitely a priority but I don't think it's necessarily gonna be a sequel, it's really kind of its own thing about the Ward/Gatti wars and this crazy relationship that came out of these fights. After the first fight they became very close friends, yet two more times they went in there and tried to kill each other and caused a lot of physical and mental damage that really took a toll on them, and certainly still takes a toll on Micky to this day.
Wahlberg also said that Scott Silver, credited for the screenplay of the first film alongside Paul Tamasy & Eric Johnson, would be penning the next one, and that he hoped to see shooting "sooner rather than later" — within "the next year, year and a half."
Moving on to the rumored Entourage film follow-up, Wahlberg didn't go into too much detail, but he did reveal that "[series creator] Doug Ellin is hopefully writing that right now." The HBO comedy series, which was inspired by Wahlberg's own experiences in Hollywood and on which Wahlberg served as an executive producer, ended its run this past fall after eight seasons.
As for Bay's Pain and Gain, Wahlberg denied last month's story that he'd passed on the film. "No, I didn't drop out of it either, they're waiting on a rewrite for the script," he said. "I just spoke to Ari [Emanuel] who represents me as well as Michael and we're waiting on a script."
The $20 million picture is a notable departure from the Transformer's director's usual big-budget, action-heavy spectacles. Based on the true story of two bodybuilders who get involved in an extortion ring and a kidnapping gone terribly awry, Pain and Gain and been described as a dark comedy along the lines of Fargo. Dwayne Johnson has been offered a lead role in the film as well.
"We talked about Dwayne and he's got some great ideas for the cast," said Wahlberg. "I think it's gonna be something that people are gonna be very surprised that Michael's gonna do, but I think he's gonna do a great job with it."