'Silent House' Trailer - Elizabeth Olsen Gets Spooked, Allegedly In A Single Take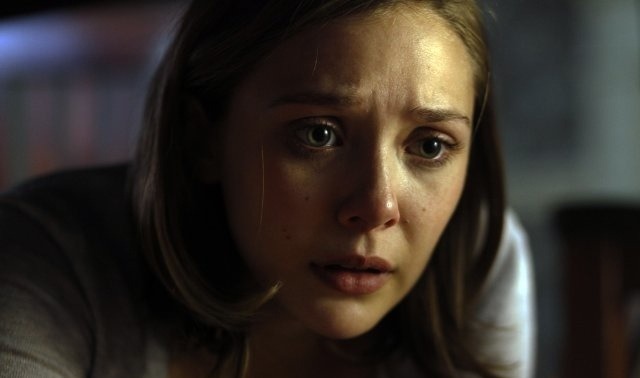 Elizabeth Olsen became the breakout star (well, one of two breakout stars, the other being Brit Marling) of last year's Sundance Film Festival on the strength of two roles. The first was Sean Durkin's cult brainwashing drama Martha Marcy May Marlene, which hit theaters last fall to glowing reviews and serious Oscar buzz for Olsen's performance. The other was Chris Kentis and Laura Lau's Silent House, a remake of the Uraguayan horror La Casa Muda. And this March, the non-festivalgoing among us will finally get a chance to find out just what all the hype was about.
But Olsen's not the only reason Silent House has been attracting attention. The filmmakers and marketers claim that like the original, Silent House was captured in one continuous take with all events occurring in real time. There's reason to be suspicious, as we've discussed, but either way it looks like an deliciously tense thriller. Watch the trailer after the jump.
[via Bleeding Cool]
Olsen stars as Sarah, who heads up to her family's old summer house to help fix it up for selling. While there, however, she begins hearing odd noises and noticing strange occurrences, and soon loses herself to terror.
Although the trailer pushes the "real time" angle pretty hard, its traditional editing doesn't offer a good sense of how the unusual shooting style actually enhances the film. Which is too bad, because based on the reviews I've read (including Germain's), it sounds like the one-shot gimmick and Olsen's performance are what elevate Silent House above your typical cliche-ridden horror flick.
Also starring Adam Trese, Eric Sheffer Stevens, and Julia Taylor Ross, Silent House opens wide on March 9.
Synopsis:
Sarah is a young woman who finds herself sealed inside her family's secluded lake house. With no contact to the outside world, and no way out, panic turns to terror to terror as events become increasingly ominous in and around the house.