First Look: Jeremy Renner As Aaron Cross In 'The Bourne Legacy'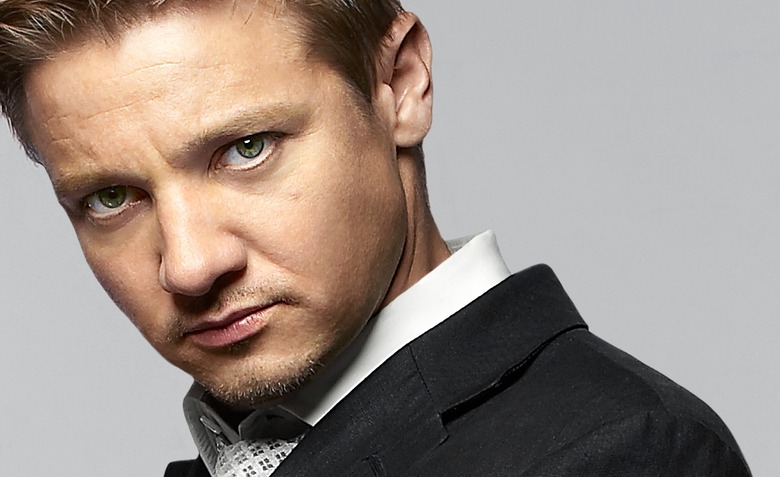 It's been over a year since we learned that Matt Damon would not be reprising his role as Jason Bourne in the fourth installment of the film series, The Bourne Legacy, and about nine or so months since Jeremy Renner was announced as the new face of the franchise. Now, with about seven months to go until the spy thriller hits theaters, we finally have our first look at its new hero, killer agent Aaron Cross. Check out the first image after the jump.
[USA Today via Cinema Blend]
Surprise! It turns out that Renner in The Bourne Legacy looks a lot like Renner in, well, everything. Not that I'm unhappy about that. He looks good here, that's a really nice jacket, and his expression says he's ready to kick some serious ass, Jason Bourne-style. (Or Thailand bar fight-style, as it were). It's just that this picture isn't all that exciting to look at.
The Bourne Legacy is currently filming with Tony Gilroy at the helm. Rachel Weisz, Edward Norton, Oscar Isaac, Joan Allen, Albert Finney, Stacy Keach and Scott Glenn star alongside Renner. As of right now, the plot of The Bourne Legacy is still being kept under tight wraps, so hard facts are still few and far in between.
What we do know is that it'll take place in the same universe as the previous movies, though it won't feature Jason Bourne, and that Aaron Cross is a product of the same system that spit out Jason Bourne. In a recent interview, Renner revealed a tiny bit more about his character and the overall film — the new movie will be "more expansive and bigger" than the earlier installments, Cross will go by several different names — but he kept it pretty vague for the most part.
Oh, and we also know the release date: August 3, 2012.