Matt Damon Will No Longer Direct His Planned Directorial Debut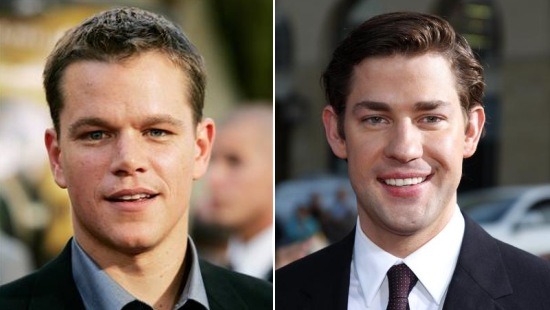 For the past few months Matt Damon has been planning to direct his first feature film, a currently untitled movie with a story concocted by John Krasinski and Dave Eggers, and with a script by Krasinski and Damon. The story is that Damon would play a salesman who shows up in a small town, and the upheaval that results.
Now it looks like Damon won't direct the film after all, though in a slightly strange set of conditions, he could still star in the film.
Vulture reports that, despite vacating the director's chair, Damon is still willing to star in the film. Perhaps there is some conflict with Damon's other 2012 projects, like Steven Soderbergh's Behind the Candelabra, that means he won't have time to direct but could still commit to playing the lead role.
If the film does get made, Krasinski will probably play a role as well, and Frances McDormand has been said to be set for a part, too.
The movie, which has been somewhat erroneously compared to Erin Brokovich (early reports included details about the town being poisoned, which Damon said was incorrect) was set up at Warner Bros., but we don't know if the studio will still make the film without Damon as director.
There are still other projects to which Damon has been attached as director, like Father Daughter Time: A Tale of Armed Robbery and Eskimo Kisses, which is about a man who embarks on a multiple state crime spree with his daughter.