You'll See 'Paranormal Activity 4' This October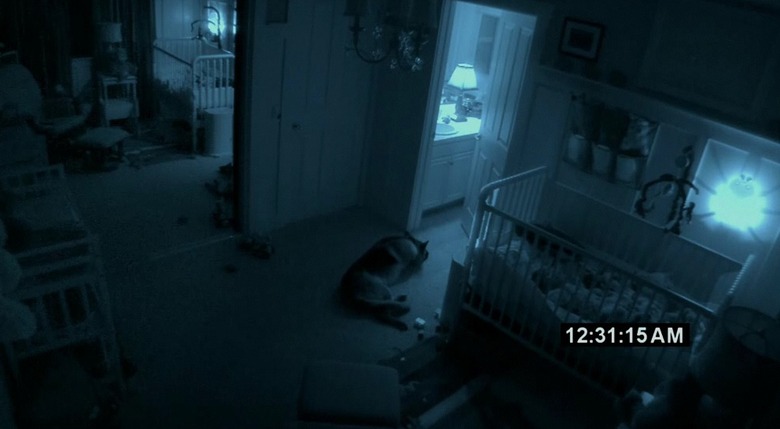 Briefly: There are still no announcements about who will write and direct the fourth episode in Paramount's massively successful Paranormal Activity franchise, but now we know how much time they have to work. We told you earlier this week that Paramount would definitely be making the film, and suspected that it would get an October release. Now Paramount has announced that Paranormal Activity 4 will hit on October 19.
That's right in the same window that the studio has been using in the past couple years for Paranormal sequels. The third film opened on Oct 21, 2011, and took in over $50m that weekend. The fourth entry in the series will probably cost a third of that, at most.
Since no creative team has been announced we still don't have any story to report, much less any cast. But it will be a Paranormal Activity film, and that's probably all you need to know.