Sarah Polley To Adapt Margaret Atwood's 19th Century Murder Tale 'Alias Grace'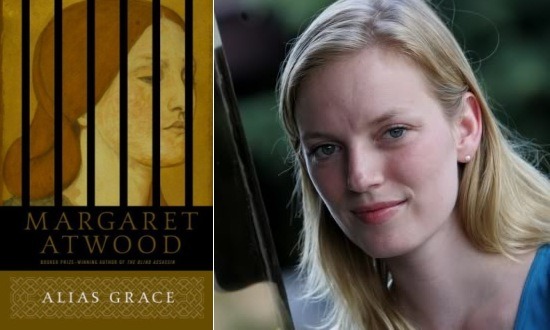 We may receive a commission on purchases made from links.
Although Sarah Polley has only written and directed two feature films to date, she's already gained a reputation as a promising young filmmaker. Her first film, Away From Her, received glowing reviews when it hit theaters in 2006 and earned Polley an Oscar nomination for Best Adapted Screenplay, and her second, Take This Waltz, has met with positive reviews on the festival circuit so far. Now Polley is gearing up for her next project, a big-screen adaptation of Margaret Atwood's historical novel Alias Grace. More details after the jump.
I haven't seen Take This Waltz yet, but the perfectly subtle way Polley approached Away From Her (an adaptation of Alice Munro's story "The Bear Came Over the Mountain") suggests that she could do a great deal with material as rich and complex as Atwood's take on Marks' tale. The Hollywood Reporter doesn't say whether Polley will be directing or just writing, but either way I look forward to seeing how this project shapes up.
Here's the Amazon.com synopsis of Atwood's Alias Grace:
In Alias Grace, bestselling author Margaret Atwood has written her most captivating, disturbing, and ultimately satisfying work since The Handmaid's Tale. She takes us back in time and into the life of one of the most enigmatic and notorious women of the nineteenth century.
Grace Marks has been convicted for her involvement in the vicious murders of her employer, Thomas Kinnear, and Nancy Montgomery, his housekeeper and mistress. Some believe Grace is innocent; others think her evil or insane. Now serving a life sentence, Grace claims to have no memory of the murders.
Dr. Simon Jordan, an up-and-coming expert in the burgeoning field of mental illness, is engaged by a group of reformers and spiritualists who seek a pardon for Grace. He listens to her story while bringing her closer and closer to the day she cannot remember. What will he find in attempting to unlock her memories? Is Grace a female fiend? A bloodthirsty femme fatale? Or is she the victim of circumstances?