'Horrible Bosses' Screenwriters Sign On For 'Horrible Bosses 2?; Cast And Director Likely To Return As Well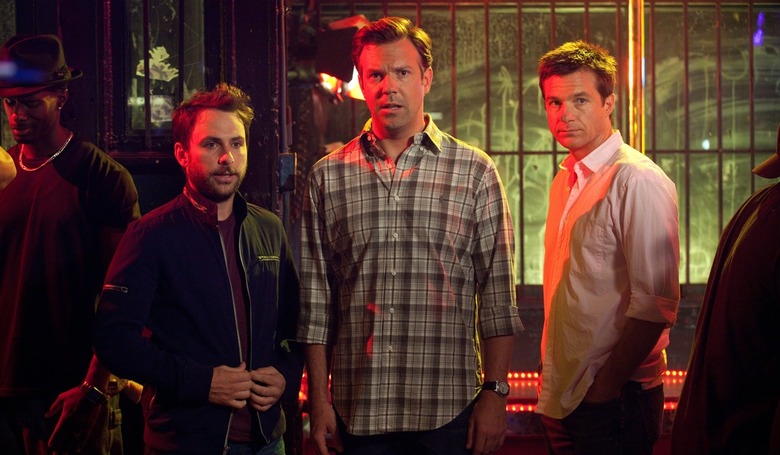 The best-laid plans of Jason Bateman, Charlie Day, and Jason Sudeikis went horribly awry the last time they tried to get revenge on their superiors, but the trio could be gearing up to try again. Horrible Bosses 2 is now officially in the works as screenwriters John Francis Daley and Jonathan Goldstein sign on to pen the sequel. Helmer Seth Gordon in early talks to return as well, and the three stars are expected to reprise their roles.
Although Horrible Bosses didn't get as much attention, positive or negative, as comedy blockbusters Bridesmaids and The Hangover Part II did last summer, it was a surprise hit that grossed $209 million worldwide on a budget of just $35 million. No wonder Warner Bros. is looking to recreate that magic. More after the jump.
While I found the original Horrible Bosses to be somewhat uneven and not nearly dark enough, Bateman, Day, and Sudeikis shared an easygoing chemistry that helped elevate the film throughout. I wouldn't mind spending another couple of hours with these guys, although I'll be sorely disappointed if Warner Bros. does with Horrible Bosses 2 what it did with The Hangover Part II and just has everyone go through the same exact motions again.
Horrible Bosses was Daley and Goldstein's first film together, but the two have collaborated several times since then. Among the pair's upcoming projects are animated sequel Cloudy with a Chance of Meatballs 2 and the Steve Carrell-Jim Carrey magician comedy Burt Wonderstone.
[Source: The Hollywood Reporter]