Clip From 'Rubber' Director's New Film 'Wrong' Offers A Mysterious Warning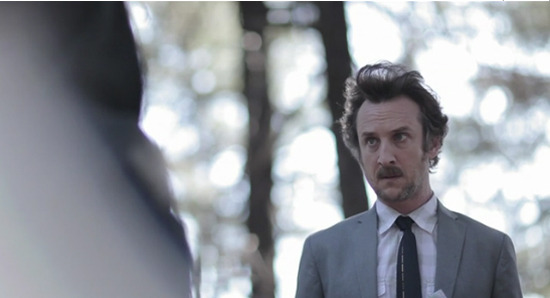 Is killer tire movie Rubber, the last film from Quentin Dupieux (aka Mr. Oizo) incredibly pretentious or pure fun wacky silliness? I go with the latter, though I guess I can see why the very self-aware film could rub some people the wrong way and lead to an accusation of pretension. I'm all for Dupieux taking his particular approach to filmmaking, however, as we've got more than enough super-serious horror films. Rubber made me laugh, a lot, and that was all that mattered in the end.
Dupieux has finished his next film, which is called Wrong, and which is about a man's search for his dog. But just as Rubber wasn't a typical horror/sci-fi film, Wrong doesn't look at all typical. We've seen one teaser trailer that shows off some of what we can expect out of the movie, and now here's a minor clip in anticipation of the film's Sundance debut. Check it out below.
So that's Jack Plotnick, who played the Accountant in Rubber, as the guy looking for his dog. Beyond that, your guess is as good as mine as to the real context for this scene. We know, too, that Steve Little and William Fichtner are in the film, and they both help generate some interest in it, from me at least.
We'll let you know what happens when Wrong premieres at Sundance. Meanwhile, here's the festival description of the film:
WRONG / France (Director and screenwriter: Quentin Dupieux) — Dolph searches for his lost dog, but through encounters with a nympho pizza-delivery girl, a jogging neighbor seeking the absolute, and a mysterious righter of wrongs, he may eventually lose his mind... and his identity. Cast: Jack Plotnick, Eric Judor, Alexis Dziena, Steve Little, William Fichtner.