'Les Misérables' Cast May Sing Live On Camera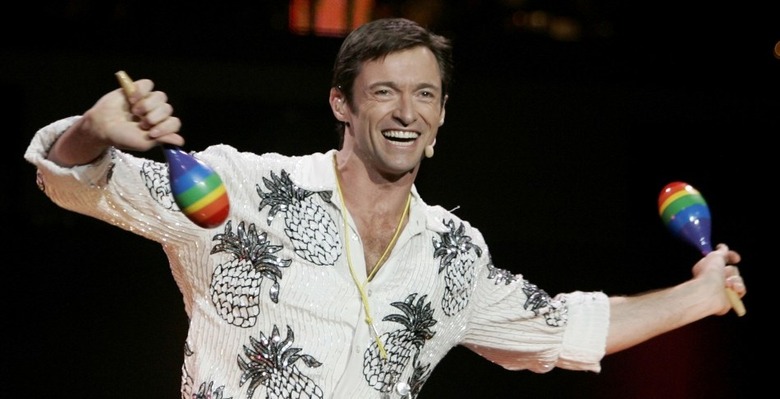 That Tony Award-winning Broadway vet Hugh Jackman was a great pick to star as Jean Valjean Tom Hooper's Les Misérables was never in doubt, but it seems his theater experience may prove even more helpful to the film production than we previously expected. According to a new report, Hooper has ordered his cast to sing live while shooting their scenes, much as they would if they were performing in a stage musical.
The more usual method is to record the vocals in a studio and lip-synch during filming, so Hooper's decision suggests that we may be seeing something more traditionally theatrical than we're used to seeing from big-screen musicals. Read more after the jump.
Fortunately, the challenge shouldn't prove too daunting for most of the cast. Both Aaron Tveit and Eddie Redmayne have done a fair amount of stage work (though I'm not sure if the latter has musical experience). Russell Crowe isn't a Broadway regular, but I assume he's used to singing live as the frontman of Russell Crowe & The Ordinary Fear of God. And we've seen Anne Hathaway do bits here and there, most recently as part of her Oscar co-hosting gig. None of them have ever made a movie musical quite in this way, but I trust that they'll be able to pull it off.
It remains to be seen how this move actually plays out on camera, but for now I really like the idea of Hooper adding a fresh spin to a classic film genre and a familiar tale. Les Misérables is aiming for a March start with a scheduled release date of December 7, 2012.