More New 'Avengers' Footage Appears In Russian Trailer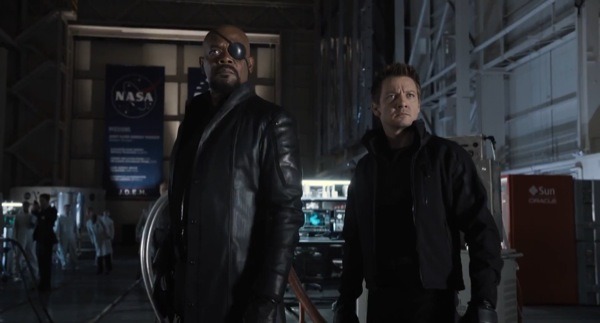 As America patiently waits for a new trailer to Joss Whedon's The Avengers (and The Amazing Spider-Man, too, while we're talking Marvel) both Germany and Russia have already gotten updated looks. A German trailer popped online over a week ago and includes a few new scenes while maintaining the structure of the American trailer. Now a Russian trailer has come online and while the pacing and structure remain the same, there's even more new footage featuring Loki, Tony Stark, Hulk and Hawkeye. You have to believe this is all building to brand spanking new trailer in the coming days or weeks. For now, whet your appetite for all things Avengers with this Russian trailer, embedded after the break.
Thanks to Comic Book Movie for the heads up. Here goes.
You get a brief glimpse of the much-ballyhooed scene at NASA in this footage (seen above) as well as Loki conversing with Tony Stark (which was featured in the D23 Expo footage) and even some Hulk transformation stuff. Again – nothing earth-shattering – but it's obvious that more footage is being completed and Marvel is happy to use it in its marketing.
What else can you pick out as new and exciting? Does anyone speak Russian and care to translate?