Germain's Top 10 Movies Of 2011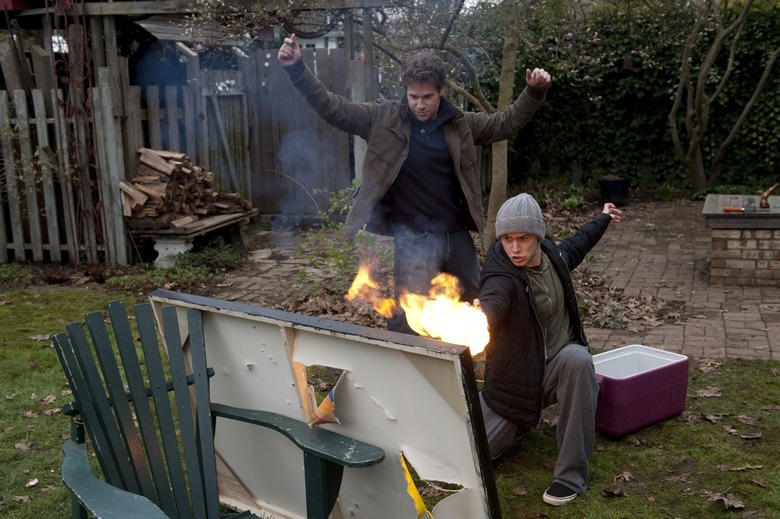 In 2011, I saw more new movies than I ever have in the past. Previous years I'd flirted with roughly two per week but, this year, thanks to a full Sundance Film Festival, Fantastic Fest, Butt-Numb-A-Thon and other events like AFI Fest and the Los Angeles Film Festival, that number jumped up to 167. Several of those won't be released until 2012 and others won't get released at all, but it's still a more than sufficient cross section of 2011 releases to adequately speak on the state of film in 2011 and give my top ten movies of the year. (Note: Any film that didn't get an Oscar qualifying 2011 theatrical run did not qualify for this list. That's just my personal rule.)
For me, 2011 was the year of "good, but not great." You know the type. A film that does everything right, is entertaining, emotional, but doesn't stick with you once you've left the theater. We're lucky to have films like that because, alternatively, we could get films that are total garbage. Looking back at the year as a whole, though, very few 2011 films will stick with me as all-time favorites. It was a good year, but not great.
The films after the jump were the ones that stayed with me more than most though and, because of that, earned a place as my top ten films of 2011.
Honorable mention: Drive, Attack the Block, Super, Circumstance, Senna.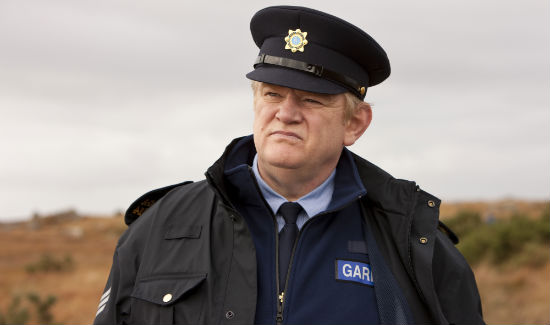 10. The Guard
From Monty Python to Sacha Baron Cohen and Ricky Gervais, America has been fond of trans-Atlantic humor for decades and The Guard fits right in there. Directed by John Michael McDonagh, it stars the always fantastic Brendan Gleeson as an evil, but hilarious, Irish police officer who unwillingly teams up with an American (Don Cheadle) to bring international drug dealers to justice. What sounds like a run-of-the-mill buddy comedy is much more than that as the film gets extremely dark at some moments, beautifully poignant in others and even throws in some action for good measure. In a surprising, but deserved, turn of events, Gleeson was nominated for a Golden Globe for his performance. Hopefully that will turn people on to a tiny little film audiences will be discovering for years to come.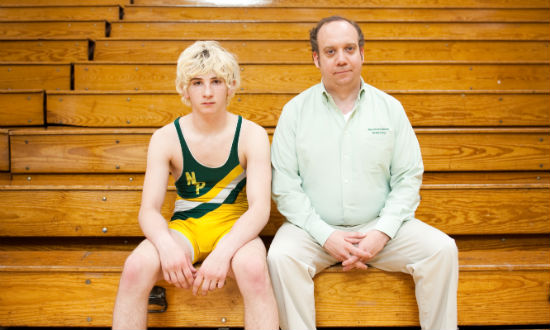 9. Win Win
In some way, we can all relate to Mike Flaherty, Paul Giamatti's flawed but lovable lead character in Tom McCarthy's Win Win. Mike has an adoring wife (Amy Ryan), two daughters, a wacky friend (the award-worthy Bobby Cannavale) and major issues with money. A lawyer by day and wrestling coach by night, when Mike sees a way to make a few bucks by taking in a 16-year-old who that just happens to be a wrestling prodigy, he has no qualms about cutting corners to get there. The result is that rare combination of feel good comedy, inspirational sports story and relatable, heartbreaking family drama that's balanced and performed beautifully.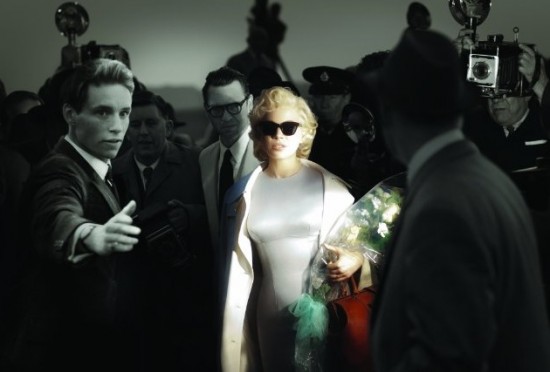 8. My Week With Marilyn
Marilyn Monroe died in 1962 and the world is not only still obsessed with her, we're still obsessed with the type of celebrity she stood for. From the newsstand to television set, we continue to glorify that kind of fame because we want to be a part of it and Simon Curtis' My Week With Marilyn allows us to do just that. It's true story of a boy (Eddie Redmayne) who works himself onto a movie set and befriends the iconic blond bombshell (Michelle Williams) in a way that all of us can only dream of. But the film not only lets us dream it, it lets us live it while also providing a unique glimpse into Monroe's personality and the movie business of the time. The biggest achievement of My Week With Marilyn, though, is how it opens a window onto ourselves that remains open half a century later.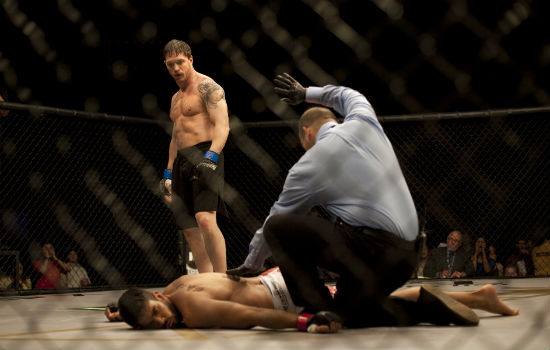 7. WarriorGavin O'Connor's Warrior was probably released either a year too early or a year too late. Coming out in 2011 placed it a little behind the huge blitz surrounding mixed martial arts but also months before general audiences will wise up to the excellence of Tom Hardy and Joel Edgerton, who each have massive films being released in 2012. No matter, the film exists and we're better for it. Warrior is a excruciating family drama masked as a sports film in which two estranged brothers are forced to work out their issues when they both sign up for the same MMA tournament. Excitement and drama abound, and there's an Oscar-worthy performance by Nick Nolte as the father. Warrior is one of the year's biggest, and best, surprises no matter when you watch it.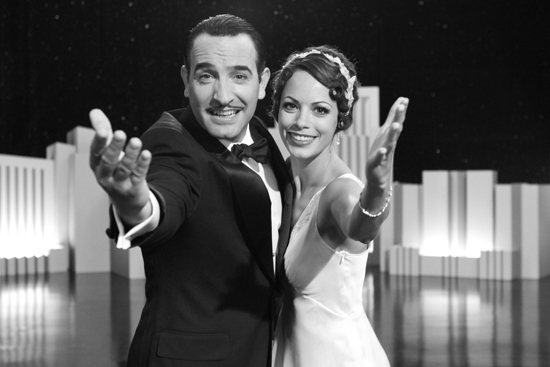 6. The Artist
Yeah, put me squarely on the bandwagon of that black and white silent film everyone is talking about. The Artist, written and directed by Michel Hazanavicius, is a cinematic delight telling the symbiotic story of the end of the silent film era and the advent of sound through the eyes of two Hollywood stars who each represent a crucial period in movie history. The Artist is far from just a history lesson, though. It contains everything that makes movies great, no matter what the color palette or soundtrack. There's action, romance, comedy and drama, all wrapped into the most unassuming package imaginable by today's tech-savvy standards.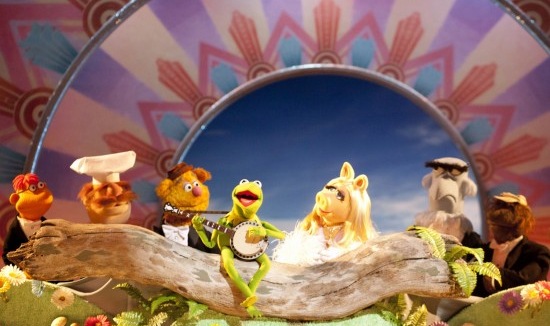 5. The Muppets
Growing up I was always more a fan of the Muppet Babies than their fabric and foam counterparts. So sitting down to see writer/star Jason Segel's live-action Muppet reboot, expectations weren't that high. Maybe that's why the film warmed me from head to toe with nostalgia and glee. The genius of The Muppets is how it gives all your favorite characters time to shine while also acknowledging their long hiatus and providing the audience a number of toe-tapping, hum-worthy songs along the way. In the way Pixar makes movies for the whole family, not just kids, The Muppets was the best family movie of the year.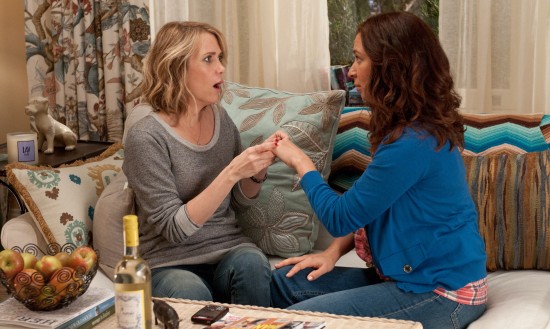 4. Bridesmaids
Fans of Saturday Night Live have always adored Kristen Wiig. She's a chameleon, able to channel the oddest and most out-there characters imaginable. So it was something of a surprise that she'd write and star in a film where she plays a seemingly normal woman driven to jealousy and insanity when her best friend gets engaged. Even more surprising is that the female-centric story could be so incredibly gross, so incredibly funny and so incredibly sweet. The performances are perfect from top to bottom, especially Melissa McCarthy, and several scenes became instant classics. Bridesmaids proves that girly movies don't have to be for girls and maybe it's time for comedy to get a sex change.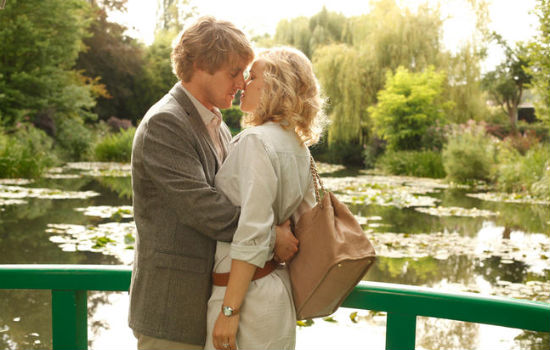 3. Midnight in Paris
Whoever cut the trailer for Woody Allen's Midnight in Paris deserves a big shout out here at number three. Unlike most trailers, which give away everything, the trailer for Midnight in Paris gives away nothing. At first glance, it looks to be a typical romantic comedy featuring two lovers in the City of Lights. But then it takes a turn. And another. And by the end you can't believe what you just saw: Woody Allen's most inventive, funny and charming movies in many years. There are so many ways to describe this movie but each would fundamentally ruin one of 2011's most surprising and delightful films. Midnight in Paris is magic.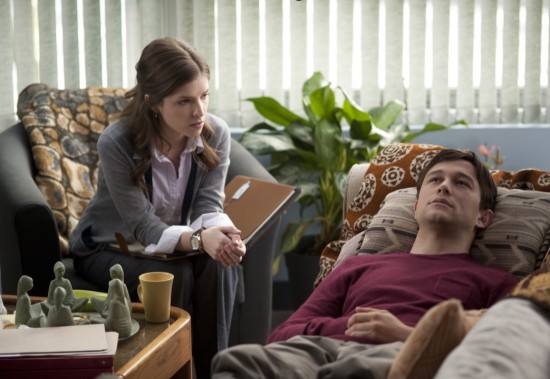 2. 50/50
With the help of director Jonathan Levine, producer/star Seth Rogen and a fantastic cast including Joseph Gordon-Levitt, Anna Kendrick, Bryce Dallas Howard and Angelika Huston, screenwriter Will Reiser turned his real life battle with cancer into an unfathomably funny film. 50/50 delicately balances the serious situation of a terminal disease with levity ranging from simple to shocking, all without losing the great big heart at its center. Cancer is, obviously, a touchy subject for all of us but Reiser's ability to not only beat it, but turn it into something so fantastic, is inspirational.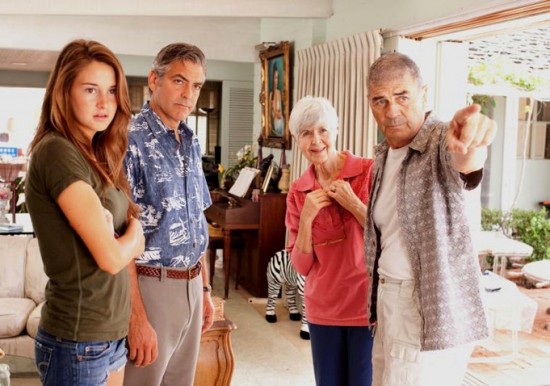 1. The Descendants
Seven years have passed since Alexander Payne last graced us with a film and it was more than worth the wait. The Descendants, based on a book by Kaui Hart Hemmings, is a triumph. The story of how one man (George Clooney) tries to balance a dying wife, a society-changing real estate deal, family pressure and two confused daughters is a tonal achievement unlike any other 2011 film. One minute it's sad, the next it's awe-inspiring, awkward, funny and ultimately magnificent. While several movies this year worked wonders blending comedy and drama, The Descendants transcended them all in every single way.